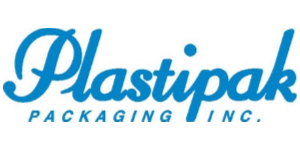 Recruiter / HR Coordinator-Plastipak - Plant City, FL at Plastipak
Plant City, FL
Plastipak Packaging is a global industry leader in the design, manufacturing, and recycling of plastic rigid containers. Our list of customers include some of the worlds most recognized and respected brands such as Procter & Gamble, Kraft Foods and Pepsi, just to name a few. Our commitment to our employees is demonstrated in numerous awards for innovation, environmental sustainability, and corporate citizenship.
Plastipak follows industry leading protocols to address COVID-19, including regular disinfection, electrostatic cleaning and temperature sensing kiosks at most locations.  We strictly adhere to all CDC guidelines to provide a safe working environment for our associates and visitors; including face coverings, social distancing, and hand sanitizer stations.
Named one of America's Best Employers in Michigan by Forbes in 2020, ​ Plastipak offers many great benefits, including:
MEDICAL, DENTAL AND VISION INSURANCE
PAID TIME OFF (PTO) AND COMPANY HOLIDAYS
PART TIME AND FULL TIME OPPORTUNITIES
401(K) AND PROFIT SHARING PLAN WITH COMPANY MATCH
TUITION ASSISTANCE
COMPANY PAID LIFE INSURANCE AND DISABILITY
DEPENDENT CARE FLEXIBLE SPENDING ACCOUNT
TELEMEDICINE
PET INSURANCE
TECHNICAL SKILLS TRAINING
LEADERSHIP TRAINING OPPORTUNITIES
REFERRAL BONUS PROGRAM
In order to process your job application, Plastipak collects and stores the personal information that you submit via this website. Please refer to Plastipak's Privacy Policy to understand how Plastipak uses and protects the information that you provide. 
Plastipak is an equal opportunity employer.
Position Description
This function interfaces with various departments to address recruiting, hiring, and on-boarding, and assists with workforce development planning and delivery.  This position involves the effective, efficient administration of recruiting, out-reach, sourcing and direct marketing programs/ practices: specifically the planning, organizing, developing, implementing, coordinating, and facilitating of these processes. In general, duties include formalizing the process for the Human Resources Department and designing a systematic approach for organizational effectiveness with regards to recruiting and on-boarding.
Responsibilities
Performs recruiting & hiring functions (i.e.. events, interviews, selection, offers)

Verifies appropriate flow of applicants (i.e.. interviews, information verification, etc.)

Makes recommendations to Management on employment policies and practices.

Partners with Corporate Recruiters to ensure short-term labor needs and met and to

 

improve long-term recruiting programs ensuring the effective placement of qualified candidates

Works with Technical Trainer to devise and prepare orientation materials for newly hired associates

D

elivers effective on-boarding orientation to newly hired associates (to include Skill Block, OSHA, Safety Work Instruction)

Devises programs for operational improvement (i.e., recognition, morale, safety).

Processes paperwork (i.e., New Hire, Status Change, LOA, Termination/ COBRA).

Maintains files (i.e., Associates, I-9, Safety, Orientation/ Training, ISO. 300 Log).

Maintains ISO standards (i.e., forms, work instructions, procedures/ requirements).

Conducts periodic technical training assessments and designs plans/ tools for workforce development, and then executes the training

Organizes and maintains associate training records/ files

Assists with performance management, employee relations matters, and terminations, as needed

Coordinates and facilitates weekly Site-wide Meetings

Proposes and coordinates motivational & morale programs/ events

Responsible for reporting food safety issues to personnel with authority to initiate action

All other duties as assigned
Requirements
Bachelor's degree in business administration, HR, engineering, or science related degree required

Must be willing to relocate (required)

Excellent communication (verbal & written) and facilitation skills

Ability to write reports, business correspondence, and training manuals (as needed)

Must have above average computer skills - MS Office (Word, Excel, PowerPoint)

Prior experience/ familiarity with Workday preferred
Physical Demands
Individuals may need to sit or stand as needed. Requires walking primarily on a level surface for varying periods throughout the day in the Production area. Reaching above shoulder heights; and below the waist lifting as required to file documents or store materials during the workday. Proper lifting techniques required. May include lifting up to 25 lbs. for files, computer printouts on occasion. Could involve long periods of computer work. 7 day a week operation; may require working more than 40 hours.

The performance of this position includes exposure to the manufacturing areas where certain areas require the use of personal protective equipment (PPE) such as Safety Glasses with Side Shields and Hearing Protection. Primary environment: ambient room temperatures, lighting and traditional office equipment as found in a typical office environment. Required to be able to read documents and computer screens.
Note: The responsibilities and tasks outlined in this document are not exhaustive and may change as determined by the needs of the company.
Why should you apply?
You may be eligible for:
        

MEDICAL, DENTAL AND VISION INSURANCE

        

PAID TIME OFF (PTO) AND COMPANY HOLIDAYS

        

PART TIME AND FULL TIME OPPORTUNITIES

        

401(K) AND PROFIT SHARING PLAN WITH COMPANY MATCH

        

TUITION ASSISTANCE

        

COMPANY PAID LIFE INSURANCE AND DISABILITY

        

DEPENDENT CARE FLEXIBLE SPENDING ACCOUNT

        

TELEMEDICINE

        

PET INSURANCE

        

TECHNICAL SKILLS TRAINING

        

LEADERSHIP TRAINING OPPORTUNITIES

        

REFERRAL BONUS PROGRAM