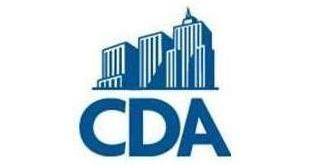 Revenue Accounting Manager at Clark Davis Associates
Whippany, NJ
Revenue Accounting Manager (TAS)
Location: Whippany NJ
Industry: Consumer Goods
Salary: $110K-130K + Bonus
Revenue Accounting Manager will drive the efficiency and accuracy of accounting operations, specifically revenue, billing and collections, trade and commissions. This role interacts regularly with the Senior Leadership of Sales and Finance providing strategic insight and decision-making support to evaluate product performance, trade utilization and profitability.
Responsibilities:
Responsible for leading the revenue recognition for the business and oversee the day-to-day accounting activities related to the revenue cycle, including billings, collections, trade, commissions
Analyze revenues, trade, coupons and commissions to ensure they are recorded appropriately on a monthly basis
Review monthly and quarterly journal entries and account reconciliations, ensuring high work product and level of detail
Prepare and review materials for internal and external reporting on a monthly and quarterly basis. Provide strategic insights into financial trends and business value drivers.
Prepare and review various account reconciliations and account activity analysis
Responsible for ensuring revenue recognition policies and procedures are in accordance with reporting standards, strengthen our internal control environment, seek operational efficiencies to shorten monthly closing time. Assess, research and document appropriate US GAAP treatment for revenue transactions within the business.
Support for the annual financial statement audit, as well as, periodic internal audits.
Provide support for other ad hoc analyses and projects as requested.
Experience, Skills, Education:
BA/BS degree in Accounting or Finance required
CPA or all parts passed Required
8+ years of broad hands-on accounting experience, including general ledger, financial reporting, accounts receivable, revenue and trade deductions, accruals, etc.
Strong knowledge of the revenue recognition cycle in a CPG or similar industry, general accounting and financial reporting experience, required
Strong analytical skills, decision making capabilities and thorough understanding of US GAAP, including as it relates to revenue recognition
Highly proficient in Microsoft Excel.
*Local candidates only – no relocation candidates will be considered
Please contact Tricia Sweeney at tsweeney@clarkdavis.com
CLICK HERE to view all open ACCOUNTING Opportunities
CLICK HERE to view all open ACCOUNTING/FINANCE CONSULTING Opportunities
CLARK DAVIS ASSOCIATES, 20 Waterview Blvd, Parsippany, NJ, 07054; Phone (973) 257-8825; For a list of over 200 job opportunities, visit our website at https://clarkdavis.com
Follow us:
Facebook https://www.facebook.com/clarkdavisassociates/
LinkedIn https://www.linkedin.com/company/54788/
Twitter https://twitter.com/ClarkDavisAssoc
$110,000.00 - $130,000.00 /year