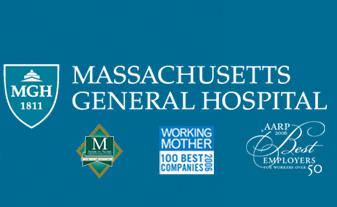 SENIOR PHYSICIAN ASSISTANT /DAYS/40HRS/ TRANSFUSION MEDICINE-KRAFT FAMILY BLOOD DONOR CENTER at Massachusetts General Hospital
Boston, MA
Description
true
SENIOR PHYSICIAN ASSISTANT /DAYS/40HRS/ TRANSFUSION MEDICINE-KRAFT FAMILY BLOOD DONOR CENTER3124970
GENERAL SUMMARY/ OVERVIEW STATEMENT: Summarize the nature and level of work performed.
The physician assistant (PA) is a licensed provider who has acquired a broad range of knowledge and skills through the successful completion of a physician assistant program.  The PA is responsible for the assessment and management of various populations of patients, medical and/or surgical, including diagnostic and therapeutic interventions, development of appropriate plans of care and ongoing evaluation.  The physician assistant works under the supervision of an attending physician and reports directly to the department administrator or chief physician assistant administratively. 
The PA will perform in accordance with all state and federal regulations and institutional policies including but not limited to the BWH PA Scope of Practice, Prescriptive Guidelines, approved clinical privileges, and BWH PA policy.
The Senior PA position is designed for those physician assistants who have both advanced clinical skills and demonstrated administrative experience to take on additional clinical, administrative, and/or leadership responsibilities outside of the standard PA scope.  The Senior PA position entails those responsibilities defined by the department/division that will become part of the performance evaluation process; one must complete a formal interview process to receive an offer for this position.
The Senior PA for Transfusion Medicine will be an integral member of the Joint Program in Transfusion Medicine clinical care team.  Working closely with the Transfusion Medicine attending physicians and nurses, the PA will oversee the care of outpatients requiring therapeutic apheresis procedures and peripheral blood stem cell collections.  Work will be performed at the DFCI/BWH Kraft Family Blood Donor Center. Patient population consists of a majority of transplant/oncology patients undergoing complicated Apheresis/Stem Cell procedures at Kraft.
PRINCIPAL DUTIES AND RESPONSIBILITIES:    Indicate key areas of responsibility, major job duties, special projects and key objectives for this position.  These items should be evaluated throughout the year and included in the written annual evaluation.
Principle Clinical Duties and Responsibilities:
Provides direct care, counseling, and teaching to a designated patient population in the ambulatory setting (DFCI/BWH Kraft Family Blood Donor Center)
Performs complete histories and physical examinations
Evaluates and documents suitability of patients to undergo apheresis cellular collections
Orders and oversees apheresis cellular collections and therapeutic apheresis procedures
Orders, interprets, and evaluates appropriate laboratory and diagnostic tests
Develops appropriate plans of care and follow-up based on the outcomes of diagnostic, laboratory, and physical examination findings
Orders medications and writes prescriptions according to organizational and regulatory policies and procedures
Consistently provides high quality and timely documentation including admission and progress notes, procedure notes, operative notes and discharge summaries
Practices cost effective medicine in an efficient manner, maximizing available resources
Discusses patient data with other physicians and professionals as appropriate in a multidisciplinary setting
Demonstrates expert clinical judgment skills to function in an independent role
Additional duties and responsibilities as required by the department/division
Non-Clinical Duties and Responsibilities:
Demonstrates professional collaborative and consultative relationships with other providers
Follows all designated prescriptive practices and monitoring requirements with the designated supervising physician and administrative report
Participates in departmental and organizational committees and programs as appropriate and attends all required meetings, in-services, and professional trainings
Presents annually, or as needed, at a Chief PA meeting(s) and/or PA Steering Committee meeting
Reviews progress quarterly, or as needed, with departmental leadership
Maintains superior interpersonal and communication skills as a member of the healthcare team in order to collaborate effectively with patients, families, staff, and community health workers
Remains actively involved in continuing education with a commitment to self and departmental growth
Adheres to all established safety policies, procedures, and precautions; identifies potential or actual unsafe situations in the environment and takes measures to rectify the situation
Demonstrates understanding of procedures, policies, and documentation required to ensure compliance with hospital standards of care
The Senior PA shall be responsible for precepting PA students per year and/or managing the department/division PA student program.
Additional duties and responsibilities as required by the department/division
For all positions that include direct patient care, indicate with an "X" the age(s) of all patient populations served

No Direct Patient Care

 

 

 

All age groups

 

Adolescence (13 to 17 years)

 

Neonates (birth to 1 month)

 

Young Adult (18 to 25 years)

X

Infant (1 month to1year)

 

Adult (26 to 54 years)

X

Early Childhood (12 months to 5 years)

 

Senior Adult (55 to 64 years)       

X
    Graduate of AAPA/NCCPA accredited Physician Assistant Studies Program.
Holds NCCPA Board certification.

Licensure as a Physician Assistant in the Commonwealth of Massachusetts.

Complete 100 hours of continuing medical education according to national and state regulations during each





 4-year period of employment.







 
 WORKING CONDITIONS:
  The Joint Program in Transfusion Medicine spans multiple Harvard medical institutions.  The PA position areas of responsibility are limited to the DFCI/BWH Kraft Family Blood Donor Center.
The PA position is for 40 hours per week, beginning at 8:00 am, Monday-Friday.




 
SUPERVISORY RESPONSIBILITY: 
 There will be no supervisory responsibility
FISCALRESPONSIBILITY:
There will no fiscal responsibility 
The scope of prescriptive practice will conform to the Massachusetts State Controlled Substances Act, all Department of Public Health, Massachusetts Board of Registration for Physician Assistants, Massachusetts Board of Registration in Medicine and other applicable statutes and regulations.
Brigham and Women's Hospitalis an Equal Opportunity Employer. All qualified applicants will receiveconsideration for employment without regard to race, color, religion,creed, sex, sexual orientation, gender identity, national origin, ancestry,age, veteran status, disability unrelated to job requirements, geneticinformation, military service, or other protected status.
BWH Boston Main Campus02115Physician Assistants