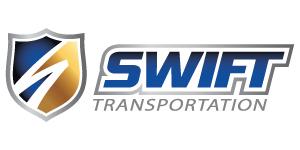 STAFF ACCOUNTANT at Swift Transportation
Phoenix, AZ
Primary Purpose and Essential Functions: Responsible for assisting with the consolidated month-end close.
Responsible for moderately complex accounting activities relating to the maintenance of a complete and accurate general ledger, related financial statements, and month-end close.
Accumulate, organize and maintain information for the preparation of financial statements, ledgers, and reports.
Analyze key financial data, trends, costs, revenues, financial commitments, and obligations.
Maintain a positive work atmosphere by acting and communicating in a manner which facilitates the success of business operations in order to meet company demands and expectations.
Perform additional responsibilities as assigned by management.
Skills: Proficient in Microsoft Office; strong PC skills; stress tolerance and ability to handle changing priorities; strong interpersonal skills; effective written and oral communication skills, self starter who needs little motivation or direct supervision; ability to plan and organize. Knowledge of general ledger, ability to analytically review fluctuations and financial reporting system background a necessity; understanding and familiarity with standard concepts, practices and procedures of accounting. Cognos Finance, Impromptu, Infinium, and Innovative system knowledge a plus.
Education: Bachelor's degree from an accredited university or college with major in finance or accounting.
Experience Required: One to two (1-2) years of business experience required.