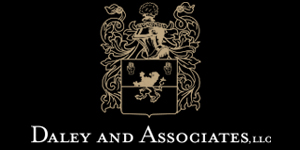 SUBS FULL Research Associate II Drug Product Analytical at Daley and Associates
Waltham, MA
Research Associate II Drug Product Analytical - Greater Boston Area
Great opportunity to join top pharmaceutical company on a 2-year project in the Greater Boston area as a Research Associate II.
Overview:
Perform formulation screening, prepare and characterize dosing formulations for animal studies. Conduct HPLC method development and samples analysis of small molecules in support of discovery formulation development. Measure protein concentration of monoclonal antibodies to support biotherapeutic programs. Troubleshoot analytical instrumentation and solve technical problems. Independently conduct formulation research and process improvement as needed. Interpret results and write technical reports. Responsible for general laboratory maintenance, buffer preparations, labeling, packaging and shipping of outgoing materials.

Skills:
HPLC, SEC, UV and LC/MS
Microscopy
Particle size analysis
Experience with solubility, stability studies and formulation screening.
Ability to multi-task and work efficiently in a fast paced and dynamic environment.
Ability to manage multiple projects while maintaining efficiency and effectiveness.
Ability to independently design experiments and conduct formulation research.
Excellent organizational and communication skills.
Ability to work independently and in a team environment.
Education:
MS (with 0-5 years related experience) in pharmaceutical sciences or analytical chemistry.


General Duties:
Responsible for the execution and analysis of experiments and analytical procedures. Display an investigative or technological orientation in designing, executing and interpreting experiments and analytical procedures.
Investigate basic technical problems and performs routine scientific procedures and experiments under general supervision.
Plan and prioritize concurrent experimental procedures. Integrate, compile, and tabulate data and assist supervisor in the analysis and interpretation of the results.