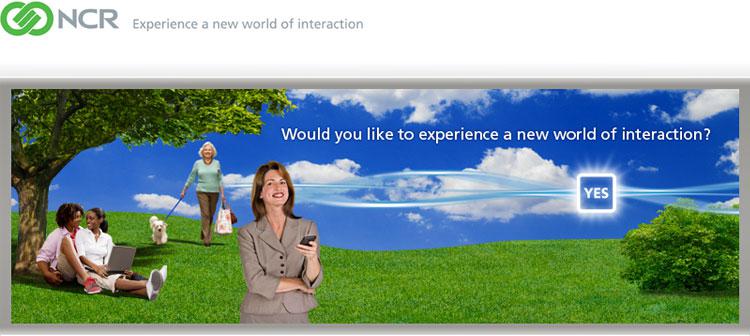 SW DevOps Engineer at NCR
FORT WORTH, TX


About NCR


NCR Corporation (NYSE: NCR) is a leading software- and services-led enterprise provider in the financial, retail and hospitality industries. NCR is headquartered in Atlanta, Georgia, with 36,000 employees globally. NCR is a trademark of NCR Corporation in the United States and other countries.




Title: SW DevOps Engineer


Location: Dallas/Fort Worth




We love to tackle big features, as well as nitpick small details. We solve for real problems, not just check the boxes for stated requirements. We're never satisfied with our output, always chasing perfection, while still drawing the line to ship. We constantly search for new things to learn and believe in mentoring those around us.




Curious? Read on. We're looking for software engineering talent like you.




Position Summary & Key Areas of Responsibility



+ Be part of an Agile team, participating in all Agile ceremonies & activities and be accountable for the sprint deliverable


+ Builds test environments in a consistent, automated manner, replacing repetitive and undocumented manual processes


+ Setup customer lab environments including software, hardware, and networking as needed


+ Automates the deployment pipelines to ship software frequently and reliably


+ Defines, constructs, supports and documents solutions based on business needs.


+ Designs software carefully considering functional and non-functional requirements


+ Uses core design patterns, coding best practices and enterprise pattern best practices


+ Be an advocate of quality-up-front and test driven/behavior driven development, supporting the team with the Definition of Ready and achieving our Definition of Done


+ Removes silo's, contributing to the design, implementation, testing, and delivery of features


+ Reviews design and code with developers and architects in consideration of performance, scalability, testability and supportability


+ Can diagnose and debug issues within the system or in downstream dependencies, working with other teams to resolve issues in a timely manner





Basic Qualifications



+ Bachelor's Degree in a Technical Discipline or equivalent work experience


+ 3+ years of experience in software engineering


+ 3+ years of experience orchestrating environments in an automated manner


+ 2+ years building infrastructure as code


+ 2+ years of managing on premise data center (ESXI, VmWare)


+ 2+ years' experience working with Public Clouds (AWS, GCP, or Azure)


+ Working experience with the following technologies:



Chef/Ansible/Terraform


AWS, GCP, or Azure


Creating and managing VMs, images, and containers for deployment to physical or cloud instances


Git, Github/BitBucket, Jira, Jenkins/TeamCity




Preferred Qualifications



+ Experience with designing systems in consideration of performance, responsiveness, concurrency, availability, supportability


+ Familiarity with Dev Ops tools: Chef, CICD, Github/BitBucket, Jenkins, JIRA, Test Automation


+ Strong computer science fundamentals: OOP, design patterns, data structures & algorithm





General knowledge, skills and abilities



+ Azure or GCP Public Cloud Technologies


+ In-depth knowledge of end-to-end systems development life cycles (including agile, iterative, and other modern approaches to software development)


+ Outstanding verbal and written communication skills to technical and non-technical audiences of various levels in the organization (e.g., executive, management, individual contributors)


+ Ability to estimate work effort for stories and epics, and ensure the milestones are successfully completed


+ Ability to guide and advise on best practice architecture and design for mobile applications based on previous experience


+ Positive outlook, strong work ethic, and responsive to internal and external customers and contacts


+ Willingly and successfully fulfills the role of teacher, mentor and coach


+ In-depth knowledge of networking, computing platform, storage, database, security, middleware, network and systems management, and related infrastructure technologies and practice


+ Able to thrive in a fast-paced agile environment focused on delivering production code at a regular cadence using Agile techniques, tools and methodologies


+ You have built or want to build outstanding services that users love interacting with


+ Ability to tackle problems both at the small and large scale


+ Strong desire to continually learn new technologies, tools, and methodologies, including those out of your comfort zone


+ You can work with teams across multiple time zones





Offers of employment are conditional upon passage of screening criteria applicable to the job.




EEO StatementIntegrated into our shared values is NCR's commitment to diversity and equal employment opportunity. All qualified applicants will receive consideration for employment without regard to sex, age, race, color, creed, religion, national origin, disability, sexual orientation, gender identity, veteran status, military service, genetic information, or any other characteristic or conduct protected by law. NCR is committed to being a globally inclusive company where all people are treated fairly, recognized for their individuality, promoted based on performance and encouraged to strive to reach their full potential. We believe in understanding and respecting differences among all people. Every individual at NCR has an ongoing responsibility to respect and support a globally diverse environment.


Statement to Third Party AgenciesTo ALL recruitment agencies: NCR only accepts resumes from agencies on the NCR preferred supplier list. Please do not forward resumes to our applicant tracking system, NCR employees, or any NCR facility. NCR is not responsible for any fees or charges associated with unsolicited resumes.


We are NCR. We power incredible experiences that make life easier. We're changing the way you bank, shop, eat and travel, enabling nearly 700 million transactions daily. How do we do it all? With iNCRedible people like you. A career here means embracing our culture and shared values, always seeking new adventures, and carving your own path. We've been around for more than 130 years and we're just getting started. Join us as we build the future of omnichannel experiences, and have fun doing it!