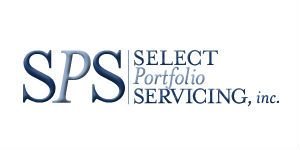 Senior Accountant at Select Portfolio Servicing
Salt Lake City, UT 84119
Senior Accountant:
Select Portfolio Servicing (SPS), a Credit Suisse company, is recognized in the mortgage servicing industry as one of the most reputable and highly rated service providers and a leader in non-prime servicing. The company is wholly owned by Credit Suisse and maintains a servicing portfolio with over 1,000,000 loans in 54 states and territories. SPS is headquartered in Salt Lake City, UT with an office in Jacksonville, FL. Apply today to join the SPS Finance Department family with over 30 Accounting, Finance, and Treasury professionals.
The successful candidate must do the following:
Understand general ledger accounting including sub-ledger to general ledger balance sheet reconciliations. Prepare journal entries and gather information to adequately support the entries. Manage and complete monthly accounting close responsibilities in a timely and accurate manner. Demonstrate independence and responsibility in managing assigned duties and problem solving. Willingly share knowledge, assist others, and demonstrate positive teamwork. Communicate cordially and clearly with others to understand and resolve transaction variances and reconcile accounting records.
Position Responsibilities:
Analyze and evaluate revenue, expense, and balance sheet data, and prepare appropriate journal entries to properly reflect underlying transactions
Understand balance sheet and income statement accounts and how these accounts impact the financial statements, financial reporting, and ad hoc reports used to drive decision making
Prepare monthly G/L account reconciliations, including complex reconciliations
Independently research and resolve G/L or other variances and interact professionally and appropriately with other accounting personnel or other departments to facilitate timely resolution
Perform month-end Accounting duties and other special projects under strict deadlines, including ad hoc requests
Show full accountability for all areas of responsibility, regardless of obstacles
Perform variance analysis of financial reports and financial statement accounts
Complete additional duties or projects as assigned by management
Experience and Education Requirements:
Bachelor's degree in Accounting, Finance, Business, or other closely-related field
Understanding of accounting principles and proper application
Three to five years' accounting experience (some public accounting auditing experience a plus)
Proficiency with Microsoft Office Products with strong abilities in Excel including fluency with aggregate formulas, pivot tables, lookups, and conditional formulas
Ability to organize time and schedule to complete all assigned tasks, both recurring and ad-hoc, during the month-end reporting cycle
History of long job incumbency a plus
Benefits:
19 days of vacation and PTO per year + more with tenure
8 paid holidays per year
Medical and dental coverage
401(k) retirement plan with company match
Tuition reimbursement
Gym reimbursement
Public transportation reimbursement
Other cafeteria options
Compensation DOE
Medical, Dental and Vision
Paid Holidays
Paid sick days
Vacation/paid time off
401K
Flexible Schedules
Flexible Spending Accounts
Tuition Reimbursement
67,930 - 76,027 /year
Senior Accountant
What is this?