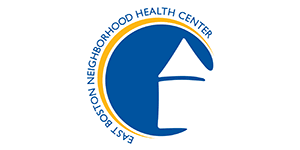 Senior Applications Analyst at East Boston Neighborhood Health Center
Boston, MA
Thank you for your interest in careers at EBNHC!
Everywhere you turn, you can feel it.  There's an immeasurable level of enthusiasm at East Boston Neighborhood Health Center (EBNHC), one of the largest community health centers in the country.  From the nurses and physicians on the front line of patient care, to the managers who shape our policies, to the customer service representatives who keep our facilities running smoothly - everyone here has a role in making medicine better.
Interested in this position?  Apply on-line and create a personal candidate account!
Current Employees of EBNHC - Please use the internal careers portal to apply for positions.
To learn more about working at EBNHC and our benefits, check out our Careers Page at careers.ebnhc.org.
Time Type:
Full time
Department:
IT
All Locations:
East Boston
Description:
The Senior Application Analyst directs in the analysis of end-user requirements, procedures and problems needed to automate work processes or to improve existing computer applications. The Analyst assists the Director of Applications in the evaluation, development and implementation of new computer systems and projects for the health center. He/She also acts as a liaison between identified end-user departments and software vendors to resolve problems related to assigned applications. The Senior Application Analyst manages assigned projects independently.