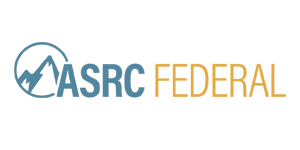 Senior Applications Engineer at ASRC Federal
Arlington, VA 22202-4200
ASRC Federal Mission Services' focus is on technical and complex, mission-oriented services with contracts supporting federal government agencies. Our team of scientists and professional management personnel allows us to bring real-world experience to meet the growing demand for solutions to some of the most complex problems in aviation, IT management, aviation, and Earth and space sciences.
We are seeking a Senior Level Applications Engineer to support a government contract in Sterling, VA.
Must be a US Citizen to meet contract requirements.
Responsibilities:
Provide senior level application engineer experience with a variety of technologies including

IBM DataStage

IBM Cognos Analytics

ESRI ArcGIS experience is a plus

IBM Cloud Pak for Data experience is a plus

Plan, document and implement new technology solutions based on customer business needs

Evaluate the efficiency of the current systems and assist in the planning of future vendor comparison and cost studies

Create end to end application communication flow diagrams

Provide monthly performance monitoring and SLA measurements

Maintain configuration management best practices in coordination with department policy

Implement and maintain vendor or department security best practices per technology
Individual Skills:
Ability to work across various teams for project deliverables

Ability to work with a team or independently

Strong documentation skills

Strong interpersonal communication skills

Willing and eager to learn new technology
401K
Employee Events
Employee Referral Program
Flexible Schedules
Flexible Spending Accounts
Gym Memberships
Life Insurance
Long Term Disability
Maternity/Paternity Paid Leave
Medical, Dental and Vision
Merchandise Discounts
Military Leave
Mobile Phone Discount
On Site Cafeteria
Paid Holidays
Parking
Prescription Drug Coverage
Professional Development
Tuition Reimbursement
Vacation/paid time off
Work From Home