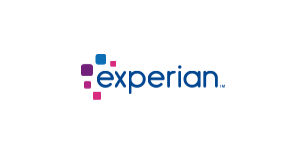 Senior Director, Product Management & Innovation Strategy (Auto/Digital/Retail) at Experian
Schaumburg, IL 60159
Senior Director Product Management & Innovation
Automotive Digital Retail Solutions
Experian Marketing Services is seeking an exceptional individual to lead the overall product vision of the new strategic Experian Automotive Digital Retail initiative. Scope of the role also includes scaling Experian's Vehicle History and Value Recover suites and developing new areas of innovation that will drive strong double-digit growth.
About us, but we'll be brief
Experian is the world's leading global information services company, unlocking the power of data to create more opportunities for consumers, businesses and society. We are thrilled to share that FORTUNE has named Experian one of the 100 Best Companies to work for . In addition, for the last five years we've been named in the 100 "World's Most Innovative Companies" by Forbes Magazine .
Position Summary
The successful candidate will thrive in a fast paced, results-oriented environment, creatively solve problems, think on his/her feet, and be comfortable in new situations working with multiple stakeholders.
Key tasks include:

Understanding of market needs, requirements and competitive analysis
Creation and ownership of the Vision and Strategy (incl. identification of partnership and acquisition opportunities)
Development of product roadmaps and regular status updates with IT, sales, and senior management
Engagement of Voice of the Customer throughout the product lifecycle
Execution of the strategic performance management process
Essential Functions
Translating market understandings into a compelling innovative product vision and strategy and translating new ideas into reality
Conduct research and analyze data on product positioning, pricing and revenue, competitor products and services, and market trends to identify and recommend product enhancement and development opportunities
Create and maintain product business plan(s) and roadmaps
Determine build/buy/partner decisions in collaboration with IT, sales and senior management
Drive a consistently high level of quality and innovation in detailed product management deliverables (e.g. business cases, marketing requirements, compliance documents, pricing, sales tools)
Utilizing Voice of the Customer throughout the product lifecycle to discover and validate market feedback (both existing and future clients) and for win/loss analysis
Developing business cases for new opportunities, including market sizing, target market segmentation, competitive analysis, and product positioning
Provide innovative product management direction to the product management team(s); drive execution and collaboration with IT leadership and development teams
Provide sales support presentations, demos, RFI/RFP responses, and development of relevant collateral (e.g., product brochures, data sheets, white papers, case studies, etc.)
Recruiting, motivating, mentoring, coaching, developing and retaining a high performing team
Minimum Requirements:
Requires a minimum of 10+ years of experience in product management information services or technology company of which at least 5 years were in a leadership role
Extensive Online / Automotive / Lending / IT industry experience
Proven track record in utilizing analytical tools, metrics and models for both managing product portfolios and creating product road maps
Strong understanding of relevant markets, strategies, and products/services Excellent leadership skills
Excellent process and project management skills
Outstanding facilitation, communication and information sharing skills
Strong analytical and problem-solving skills
Excellent presentation and reporting building skills
Education
Bachelor's degree required
MBA strongly preferred