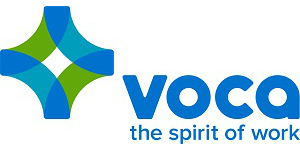 Senior Software Engineer at Voca
Louisville, KY
Voca Technology 
has immediate openings available for Senior Software Engineer  professionals in
Louisville, KY! 
If you are interested, please forward your resume to Jamie Brough at jbrough@myvoca.com and call him at 952.777.1834.   Thanks! 
Assignment Details
Job Description
The Software Engineer will have the chance to influence the decisions of a brand-new organization. Software Engineers within the team are trusted to own major parts of the codebase, and we expect you to thrive as a leader in defining and solving problems, with support from your peers.
Software Engineers will help develop cloud native solutions, leveraging Google Cloud Platform Services, and are able to code in languages and frameworks that fit into that ecosystem –.Net Core (C#), Golang, and Java. In addition, our automation infrastructure allows you to quickly test and deploy your code.
We believe that both a high-quality team and high-quality code are critical pieces of our mission. You' ll be responsible for building the backbone interoperability platform that powers our customer facing experience and features. The interoperability platform is envisioned to be a modern high-fidelity information superhighway that integrates with a multitude of data sources and presents data in the right grain timely. You' ll design data models, build APIs, and orchestrate dataflow across the platform. You' ll help us build an enterprise scale microservices architecture that will help scale all of our capabilities to those that we serve.
Working closely with our product team, you will focus on improving the platform with both large new features and iterate through smaller enhancements that integrate across a variety of channels – web, mobile, and voice. Lastly, you will work with the analytics team to build a feedback loop to constantly improve on what we' ve already built.
Qualifications:
Required Qualifications:

Proven work experience as a Software Engineer or Software Developer
5+ years of Software Development experience in at least one of the following languages: C# (.Net Core) with Java nice to have
3+ years of experience building APIs or micro-services with integrations spanning multitude of back-ends.
1+ year of experience building cloud native solutions, preferably Google cloud technologies with DataFlow Cloud Functions, and/or Pub/Sub
Hands-on experience building production-grade microservices architecture with good knowledge of data engineering methodologies
Analytical mind with problem-solving aptitude
Strong communication skills with ability to interact with business and customer representatives
Passion for growing your skills, tackling interesting work and challenging problems
BA/BS in Computer Science or any STEM field
Experience working within an DevOps style environment using agile delivery practices and methodologies.

Role Desirables:

You treat automated testing as a first-class citizen and focus on writing solid test cases
Have experience deploying code in containers and using tools such as Docker and/or Kubernetes in Production
Good understanding of public cloud computing architectures and services.   Experienced in the use of cloud native technologies, cloud cybersecurity, and implementation patterns to lower costs, improve speed to market, increase efficiency, and enable innovation.
A cloud certification on any major cloud provider
Experience supporting live production infrastructure, can put out fires under pressure when things go wrong
Shift:Voca: The Spirit of Work
IND-IT