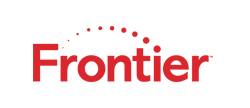 Solutions Architect I at Frontier Communications Corporation
LONG BEACH, CA
About Frontier Communications:

Frontier® Communications provides communications services to urban, suburban, and rural communities in 29 states. Frontier offers a variety of services to residential customers over its FiOS® and Vantage™ fiber-optic and copper networks, including video, high-speed internet, advanced voice, and Frontier Secure®  digital protection solutions. Frontier Business™ offers communications solutions to small, medium, and enterprise businesses.


Job Duties: 
a)       Role Related Activities:
Follows company sales methodology and processes. 

Comfortable

with

and very willing to participate in

any

customer facing engagement

Will actively engage in coaching / driving the technical conversation as it pertains primarily to new products or solutions.

Provide

field sales

input

regarding

new and existing product portfolio and strategic roadmap

after briefing and endorsement by VP of Solutions Engineering and SVP of Commercial Product & Marketing.

P

roactively d

evelop

s

and

deliver

s

effective

&

convincing

professio

nal presentations

that will address objection handling, competitive information/comparisons, and business benefits. 

This role will actively guard against the delivery of any official company

SE

presentations that relate strictly to product features and functions!

Drive incremental revenue by developing and maintaining key technical and business relationships that best position Frontier capabilities and integrated value proposition.

Voice of the Customer

:  Align with a product manager/director, as assigned by their manager, to help develop/enhance product solutions in concert with the product group.  This person will be expected to learn the technical and business value of the solution and eventually lead the rollout of the solution/update to the Sales team.

This role will have a very high level of technical knowledge in the Solutions Engineering group as it pertains to their assigned product solution

(s)

specialty.

Maintain current knowledge of Frontier competitor's offerings and be prepared to respond with differentiators ("value wedges") for each opportunity.

The Solutions Specialist will make the final quality control check before suggesting an approval by Solutions Engineering to proceed with a product release.
b)       Discovery & Solution Design:
As a product/solution is released the Solutions Specialist will actively leverage internal and external resources to develop and delivery sales related training to the Solutions Engineering organization.  They should consult with a Product Architect or their manager as to whether the new product should require SE certification.
c)       Communication
Develop and maintain a positive

internal and external

work

ing relationship

.

Must have very solid English verbal and written skills.

Must have above average to excellent presentation skills.

Comfortably w

alk through a technical explanation verbally or on a whiteboard

(e.g. not using PowerPoint)

Proactively monitor all early sales for the products they are assigned through implementation. 

Frequent checks with the customer and sales team are important.  Feedback on the product's success or issues should be sent to SE and product management immediately.
d)       Learning:
Maintain a solid working knowledge of

Frontier

products and services

, including any required

internal or external

certifications

as defined by S

olutions

Engineering management.

Maintain familiarity and adherence to all Frontier methods and procedures.

A

ctively mentor others in the organization.
e)       Administrative & General Expectations
Successfully c

omplete all assigned product, services, policy and other training as assigned by management

.

On time completion of

quarterly objectives (MBO's)

and reports

that may be assigned by

management

Adheres to the company's expense control policy.

Documents activities and other items in the company's CRM system in a timely manner.

Meets all assigned deadlines

especially as it pertains to deliverables to a prospect/customer.

Must maintain a positive and constructive approach to all aspects of the role and interactions

Ability to travel is a base job requirement and varies

based on need

.  Travel may average 50% or more

depending on

the need.  This will be on the higher end when a product or solution is initially released

as the specialist will be expected to be in the field working with the sales teams

.

Will be asked to solicit the Sales and Solutions Engineering team for input on the product solutions that they are assigned

on an annual or semi-annual basis

.  This will include the top 5-10 reasons customers buy this product, the top 5-10 reasons why customers decline to buy this product and various other items that help us to better communicate the voice of the customer from sales to the product organization.

  This will be communicated via a standard format as outlined by the VP of Solutions Engineering.

All other job duties as assigned by

management
Professional Experience and Qualities:
a)       Uniquely talented and highly intelligent with a results-oriented mindset
b)       At least four to seven (SA I) or eight + (SA II) years of customer facing, or similar, experience in the technology industry.
c)       Significant experience including a background in commercial telecommunications (especially SD-WAN, Cloud (Google Cloud, Azure or AWS) etc. preferred.
d)       Proven track record of establishing and solidifying strategic relationships with key customers and partners, while representing suites of complex IT, IT services, and/or advanced availability solutions
e)       Ability to effectively analyze a customer/prospect's business process, leveraging an understanding of end-to-end business models and sales
f)        Self-starter with the experience leading medium to large deals.
g)       Tenacious work ethic, doing "whatever it takes" with resolve, integrity and an appropriate sense of urgency to meet deadlines and get the job done.
h)       Exhibited skill-set, capabilities, and hard-hitting determination to drive through actions in partnership with management/business unit partners
i)        Ability to effectively control an audience including effective handling of audience objections.
Qualifications:
a)       Bachelor's degree in computer science or related area but will consider applicants with equivalent work-related experience in a technical service or product support role with a minimum educational requirement of a H.S. Diploma or GED equivalent.
b)       A minimum of 2 to 5 years supporting complex customer requirements assessment and solutions development
c)       A minimum of two years of technical services, pre-sales support experience or equivalent.
d)       Ideally at least two years of telecom, managed hosting services (especially focused on disaster recovery), networking experience, or equivalent.
e)       Solid project management skills with the ability to prioritize multiple complex projects is required
f)        This role requires effective listening, written & verbal communication skills
g)       Effective presentation skills to all levels – ideally proven CxO level presentation expertise
h)       Must have a valid state driver's license and clean driving record.
Technical skills - Required:
a)       Solid working knowledge of TCP/IP networking, IPv4 and 6, etc.
b)       LAN, WAN (including SD-WAN) and security design
c)       Infrastructure:  Network, non-circuit designs/wireless, VPN, IP(Subnet) addressing/VLAN, load balancers, IDS/IPS, switches, routers, etc.
Technical skills – additional desired skills:
a)       Certification in Google, AWS or Azure Cloud services preferred
b)       Disaster Recovery in the Cloud is desirable
c)       Solid working knowledge of cloud-based disaster recovery strategies and methodologies is preferred.
d)       Managed Hosting Services delivery, technologies and concepts.
e)       Network security methods, appliances and systems.
f)        Understanding / experience with a commercial CRM system such as Salesforce, SAP, Siebel, SugarCRM etc.
g)       Understanding / experience with Microsoft Office products (Word, Excel, PowerPoint etc.)