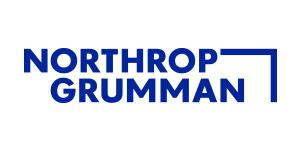 Sr Principal Program Planning Scheduler (Dulles, VA) at Northrop Grumman Corporation
Dulles, VA
Job Description
At Northrop Grumman, our employees have incredible opportunities to work on revolutionary systems that impact people's lives around the world today, and for generations to come. Our pioneering and inventive spirit has enabled us to be at the forefront of many technological advancements in our nation's history - from the first flight across the Atlantic Ocean, to stealth bombers, to landing on the moon. We look for people who have bold new ideas, courage and a pioneering spirit to join forces to invent the future, and have fun along the way. Our culture thrives on intellectual curiosity, cognitive diversity and bringing your whole self to work — and we have an insatiable drive to do what others think is impossible. Our employees are not only part of history, they're making history.
Northrop Grumman Space Systems designs, builds and delivers space, defense and aviation-related systems to customers around the world. Our main products include launch vehicles and related propulsion systems; missile products, subsystems and defense electronics; precision weapons, armament systems and ammunition; satellites and associated space components and services; and advanced aerospace structures.
We are currently seeking an experiencedSr. Principal Program Scheduler to provide leadership to ourProgram Financeteam in ourDulles, VAoffices.
Role Description & Responsibilities:
Provide program planning and scheduling support to internal and external customers (typically Program/Proposal/Product Team Managers, CAMs, task leads, etc.) with the gathering of source planning data, logical sequencing of activities, establishment of activity durations, and loading of resources in an Integrated Master Schedule Network for the purpose of providing status reporting and earned value analysis of work performed against an approved baseline plan.
Review subcontractor schedule submissions to assess performance, determine compliance to subcontract requirements and communicate corrective actions as needed. Implement automated planning/scheduling software tools to perform program planning, and provide schedule analysis and reporting, including critical path analysis and assessment, schedule risk assessments, and schedule health metrics analysis.
SpaceFinanceContracts
Basic Qualifications:
Bachelor's degree and 10 years of relevant scheduling experience in a hardware/software development and/or production program environment. Or, in lieu of a degree, 14 years of relevant scheduling experience in a hardware/software development and/or production program environment.
Knowledge and experience with scheduling in a compliant EVMS environment
Expert proficiency with automated program management software such as MS Project or other industry standard scheduling tools
Must be able to obtain and maintain a security clearance

Preferred Qualifications:
Demonstrated ability to work in a team environment with technical subject matter experts and business operations personnel.
Prior launch vehicle or spacecraft-related scheduling experience.
Direct experience with automated cost and schedule integration, including MS Project and Cobra.
Program Management and/or Earned Value Management Certification preferred.
Active Top Secret clearance with SCI




Northrop Grumman is committed to hiring and retaining a diverse workforce. We are proud to be an Equal Opportunity/Affirmative Action Employer, making decisions without regard to race, color, religion, creed, sex, sexual orientation, gender identity, marital status, national origin, age, veteran status, disability, or any other protected class. For our complete EEO/AA and Pay Transparency statement, please visit . U.S. Citizenship is required for most positions.