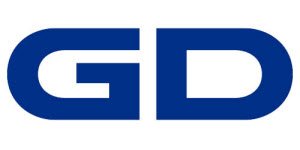 Stock Clerk at General Dynamics Information Technology
Lees Summit, MO
Type of Requisition: SCA

Public Trust/Other Required: None

Job Family: SCA


The Stock Clerk is responsible for performing incoming inspections on stock as it arrives at the facility. The clerk is responsible for entering the stock into the Inventory Management System and tracking its' use throughout the production facility. They check inventory out to the production teams for use in the production bay and at the end of the production day as well as balance the stock used against what is turned back to inventory to ensure 100% accountability. The clerks are responsible for the completion of/and distribution of various reports that detail the day's production run and inventory used in the process. Clerks are responsible for cleaning Staging areas and Secure storage areas.


"

HS/GED


,"

0





"null

We are GDIT. The people supporting some of the most complex government, defense, and intelligence projects across the country. We deliver. Bringing the expertise needed to understand and advance critical missions. We transform. Shifting the ways clients invest in, integrate, and innovate technology solutions. We ensure today is safe and tomorrow is smarter. We are there. On the ground, beside our clients, in the lab, and everywhere in between. Offering the technology transformations, strategy, and mission services needed to get the job done.
GDIT is an Equal Opportunity/Affirmative Action employer. All qualified applicants will receive consideration for employment without regard to race, color, religion, sex, sexual orientation, gender identity, national origin, disability, or veteran status, or any other protected class.