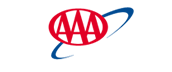 Travel Agency Clerk (North Hills) at AAA OHIO AUTO CLUB
Pittsburgh, PA
AAA East Central currently has a full-time, entry levelTravel Agency Clerk opportunity available in our North Hills Branch Office located at 4790 McKnight Road in Pittsburgh.
Candidates must be available to work 37.50 hours per week during the office hours of Monday – Friday from 9:00 a.m. – 7:00 p.m. and Saturday from 9:00 a.m. to 3:00 p.m. This position pays $10.61 – $11.31 per hour, based on work experience.
Responsibilities include, but are not limited to:
Answers telephones, screens calls and directs caller to the appropriate Agent for service;
Assembles, balances, and prepares customer payments (including cash, checks and credit card charges) for deposit on a daily basis;
Performs inquiries and entries through Apollo airline system pertaining to documents, flights, schedule changes, seat assignments, final payments, etc;
Maintains accurate filing system of itineraries, invoices, billings, hotel confirmations and other office paperwork;
Maintains supply, organizes and updates travel brochures and reference materials;
Prepares and assembles airline tickets for mailing;
Orders and maintains office supplies;
Performs other duties as assigned by management.
Qualifications
Qualified individuals:
Must possess good customer service and communication skills;
Must possess general math aptitude;
Experience with airline reservation systems and/or travel school preferred;
Ability to enter data on automated computer system with speed and accuracy;
Outstanding interpersonal skills;
Will have the availability to work within the posted office hours.
The selected candidate will be required to successfully complete pre-employment assessments, background and drug screenings.
We offer full-time employees an outstanding benefits package including: medical, prescription, dental and vision coverage; life insurance and disability coverage; FREE AAA Plus membership; paid time off (vacation, personal, holidays and sick days); and a 401(k) with a generous match.
Equal Opportunity Employer