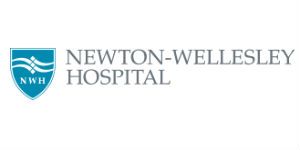 Unit Coordinator - Labor %26 Delivery- FT Evenings at Newton Wellsley Hospital
Newton, MA
Job Description
Unit Coordinator - Labor Delivery- FT Evenings
Unit Coordinator - 40 hours - Evenings
Requires rotating to every other weekend
The Unit Coordinator works under the direction of the Nurse Manager or designee to coordinate the activities essential to the effective functioning of the patient care unit.
He/She is responsible for reception duties, scheduling, maintaining charts/ performs transcription, assisting with preparing the OR and clerical duties.
High school diploma or equivalent required.
Previousclerical/secretarial experience in a health care setting preferred.
Basiccomputer skills including keyboarding and medical terminology highly desired.
Job
Newton-Wellesley Hospital will provide equal employment opportunities to all applicants and employees without regard to race, color, religion, gender age, national origin, disability, marital status, genetic information, veteran or active military status, gender identity or expression, or sexual orientation.
Primary Location
MA-Newton-NWH Main Campus
Organization
NWH Main Campus (NWHMAIN)
2014 Washington Street
Newton, 02462