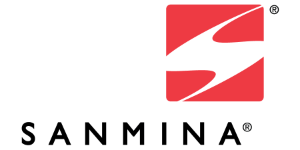 Weld Shop Supervisor - (49137) at Sanmina
Fremont, CA
Category (For Job Seekers)
Manufacturing/Operations
Location
13621 - EMS Fremont CA USA - Fremont, CA 94555 US (Primary)

Job Description
Sanmina Corporation (Nasdaq: SANM) is a leading integrated manufacturing solutions provider serving the fastest-growing segments of the global Electronics Manufacturing Services (EMS) market. Recognized as a technology leader, Sanmina Corporation provides end-to-end manufacturing solutions, delivering superior quality and support to Original Equipment Manufacturers (OEMs) primarily in the communications networks, defense and aerospace, industrial and semiconductor systems, medical, multimedia, computing and storage, automotive and clean technology sectors. Sanmina Corporation has facilities strategically located in key regions throughout the world.
The Sanmina Fremont facility is a full-service enclosure systems solution manufacturing plant.  Located in California's Silicon Valley, this facility produces low-to-mid volume New Product Introduction (NPI) runs to full-scale volume.  The Fremont facility offers everything from small piece parts to fully integrated and tested systems.  In addition, this location offers in-house painting capabilities and flexible logistics solutions in distribution, inventory management and hubbing, as well as repair services.
Job Purpose:
The welding supervisor is responsible for leading a team of fabricators, welders, and technicians building the welding parts.  The supervisor of the team will take technical direction from the engineering team and turn it into reality by building, retaining, and managing their team effectively; distributing labor resources, prioritizing certain aspects of the build, and setting headcount requirements where necessary. The supervisor is also a key enabler to a productive, fun, and hard-working culture. For this role specifically, it is highly important that the supervisor is an inspiring leader, often-times working side by side with their build team.
Nature of Duties/Responsibilities:
Coordinate welding shop logistics and activity, including daily schedules, work flow, and engineering support
Set and accomplish daily production goals in accordance with overall department delivery goals
Effectively communicate with management/supervisors, engineering staff and planners to achieve build efficiency
Plans, manages, and optimizes the activities of welding personnel in order to safely produce quality welded products in the most efficient manner possible.
Ensuring that welders are trained to create welds according to the applicable Welding Procedure Specification.
Plan and monitor production to ensure that the welds are being produced according to the variables listed in the WPS and the applicable quality standard.
Identify and correct poor fit-up and welding practices that generate excessive rework and scrap.
Verify quality of the materials used in the manufacture of the welded product.
Optimizes the variables listed in the Welding Procedure Specification in order to produce the welded work as efficiently as possible.
Ensures the timely availability of the required materials, streamlines the sequence of operations, and monitors welder machine settings and performance in order to achieve the highest arc times and deposition rates that can be attained within the limits set by the applicable WPS and quality standard to maximize productivity.
Identify and correct poor fitting, over welding, and other practices that waste materials and produce excessive rework, scrap, work effort, motion and delay time.
Document the production process with required and applicable production documentation.
Communicate job expectations and performance requirements to welders
Ensure that all welding meets the specified requirements before inspection is initiated
Ensure that all welding inspection tasks are performed
Ensure that parent material and consumables meet specifications
Act as a technical resource
Maintain records, inspection results, and performance documentation
Prepare clear and concise reports
Provide root cause analysis and execute corrective action plans
Develop welding procedures
Liaison with designer and management team to maximize efficiency, quality and customer satisfaction.
Tracking man hours
Filling out time sheets
Providing daily progress reports
Working with other department leads in the assembly phase of projects
Education and Experience:
Minimum 5 years of relevant manufacturing welding experience.
BS degree preferred.
Supervisory or leadership experience effectively distributing labor resources and building teams
Experience  with any steel, sheetmetal work
Experience with working with major OEM's in these fields is required.
Prior working experience with ISO, SSQA, AS9100 quality systems beneficial
Possess an understanding, preferably experience, in the lean manufacturing philosophy.
Excellent communication skills to develop and maintain proactive customer interaction
Strong verbal and written skills.
Familiarity and/or experience with flux-cored arc welding (FCAW), submerged arc welding (SAW), gas metal arc welding (GMAW) processes
Familiarity with and knowledge of use of safety systems at elevation
Experience reading and interpreting engineering drawings, blueprints, weld callouts and specifications
Experience with overhead cranes and forklifts
Intermediate skill level using Microsoft Office (Excel, PowerPoint, Word, Outlook, OneNote)
Additional Requirements
 
Ability to work off-shift with minimal notice
Ability to lift heavy objects (up to 50 lbs.) unassisted
Ability to perform job duties that require standing, kneeling, crouching, twisting upper body, working in cramped positions in small openings and climbing hand over hand
Work performed in an environment requiring exposure to fumes, odors, and noise
This is an ITAR facility and applicant must be a US Citizen or a lawful permanent resident.
Sanmina is an Equal Opportunity Employer – M/F/Veteran/Disability/Sexual Orientation/Gender Identity