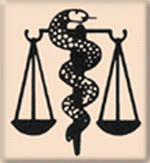 A-1 OPPORTUNITY FOR LITIGATOR MEDICAL MALPRACTICE at Law Offices of Dr. Bruce G. Fagel & Assocs.
Beverly Hills, CA 90210
Five lawyer plaintiff firm with statewide practice is seeking an attorney with 3-5 years of complex personal injury experience. Must be an aggressive, top-notch litigator, capable of taking on a full-charge caseload. Salary, percentage, and excellent benefits. Email confidential resume and writing sample to

trudyfagel@fagellaw.com
55,901 - 71,618 /year
Litigation Legal Secretary
What is this?