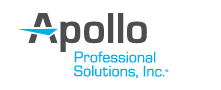 A&P Mechanic from Apollo Professional Solutions
Long Beach, CA
Education and Experience Requirements:
High School Diploma or GED required. FAA Airframe and Power plant certificate or 2 years of aviation maintenance experience. Valid Driver's License required.

Position Purpose:
The Aircraft Technician I, under close supervision, performs or assists with inspection, maintenance, and repair of basic aircraft systems and structures.

Essential Functions:
1. Communicate as required. to receive and understand work assignments. Perform basic aircraft inspections, repairs, and modifications under close supervision. Assist with movement of aircraft as required.
2. Properly complete CMP cards, work order sign-offs, and other paper work in a timely manner.
3. Ensure that all work accomplished meets quality standards and specifications.
4. Properly identify (tag) customer property and equipment. Store aircraft components and other customer property securely and safely.
5. Follow standard operating procedures when operating ground support equipment (external power carts, hydraulic power units, hydraulic lift platforms, forklifts, compressed gas cylinders, etc.)
6. Ensure all customer property is properly protected.

Additional Functions:
1. Use material tracking system to create parts demand, and to charge labor to Work Orders, items, and squawks.
2. Properly collect and dispose of waste fuel, oil, hydraulic and de-icing fluids, and solvent rags. Apply 6S and Lean Initiatives to keep shops, hangars, and aircraft work areas clean and uncluttered.
3. Properly use and maintain company-provided tools and equipment. Return items to designated storage area after use.
4. Comply with safety rules and procedures. Use protective equipment as required. and be alert for unsafe conditions. Address and report unsafe conditions before putting people or property at risk.
5. In support of aircraft certification and final phase testing, may include flight tests on aircraft as required. Perform other duties as assigned.

Other Requirements:
1. Working knowledge of FAA regulations, process specifications, Repair Station and Quality Control manuals, and company policies and procedures.
2. Must be able to read, write, speak, and understand the English language.
25.27 - 33.35 /hour
Aircraft / A & P Mechanic
What is this?