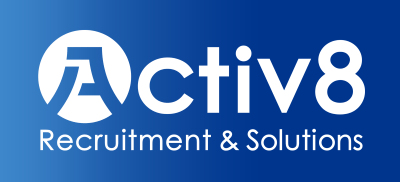 A/R Bookkeeper at Activ8
Peoria, AZ
An international manufacturing company is actively seeking an Accounts Receivable Bookkeeper to join their team in the Peoria, AZ area.
A/R Bookkeeper Responsibilities:
* Posts customer payments by recording cash, checks, and credit card transactions.
 
 
A/R Bookkeeper Requirements:
Microsoft Excel with a basic formulas and formatting skill as well as the ability use of MS Outlook 

Associate degree  (Accounting preferred)   

Account Receivable or Customer service experience is a big plus

Attention to detail, organized and thorough with the desire for continuous improvement
 * If interested, please submit your resume (with Microsoft Word)
 * This is a temp to hire position (ideally 3 months), with the possibility of being directly hired sooner

Work Hours: M-F, 8:30AM - 5PM
Pay: $19-21/h (Depends on Experience and Knowledge)
------------------------------------------------------------------------------
Activ8 Recruitment & Solutions / Renaissance Resources Inc., has been one of the leading recruiting firms in North America when it comes to working with Japanese Businesses for almost 20 years. Our services are based on the needs of our clients, and we connect them with qualified candidates in the Automotive, Electronics, Food & Beverage, Logistics, Manufacturing, and Oil & Gas industries. With the recent expansion to California and the NYC/NJ area, our coastal offices have started working with clients in the Banking, Finance, and Entertainment Industries. We like to take the approach of working one on one with each of you to ensure that we have the best understanding of your background and what it is you are looking for in a career.
Please visit our website @ https://activ8usjp.com/  > > Click "Job Seekers" to see more jobs!!!
If you feel you can make positive contributions to our company, and think this is the position for you, please don't hesitate to send us your resume right away!
We screen ALL Candidates to verify the validity of each applicant with criminal background / Social Security verification. Upon submitting your resume, we will contact only those candidates that we deem qualified for our client. If we do not contact you, we do not see the fit for the position. If were unable to reach you in a reasonable time frame, you will be eliminated from the pool of potential candidates.
Direct applicants only. We do not accept any resumes from any third-party organizations or other recruiters.