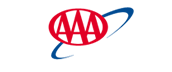 AAA Driver – Sign-On Bonus at AAA OHIO AUTO CLUB
Hazelwood, MO
AAA Tow Driver / AAA Light Service/Battery Driver
$1,500 Sign-On Bonus!
Effective – August 1st – October 31st, 2019
Who is AAA
As North America's largest motoring and leisure travel organization, AAA provides more than 15 million members, across 21 markets, with roadside assistance, travel, insurance, financial and automotive related services.
Our brand is synonymous with quality and trust. Our team members are compassionate, helpful, dedicated and driven to providing legendary service to our members.
Make AAA your next career move.
What you'll do
You'll be part of customer service driven organization that is passionate about delivering legendary service to our members. As a representative of this team you will:
Exceed member expectations by demonstrating concern for member safety.
Become a Highway Hero during a stressful time.
Provide security and peace of mind to our loyal members.
Possess the ability to effectively diffuse high-tension situations
Qualifications
Responsibilities:
Tow Truck Driver
Evaluate customer service needs and provide approved services including but not limited: automotive 'first aid,' lockout services, battery diagnosis/sale/replacement, and extrication/transportation of disabled vehicles.

Properly invoice customers for prescribed services and handle commensurate cash/check/credit transactions. Reconcile daily activity with deposits.

Will operate a variety of larger service and towing vehicles up to 26,000 G.V.W.R. including 'wreckers', 'flatbeds', etc.

Willingly to work outside in a variety of weather elements typically along the roadside.

Adhere to departmental guidelines for insuring that service vehicle has the necessary inventory of batteries, hardware, tools, and test equipment.
Responsibilities:
Light Service/Battery Driver
Qualified candidates will have strong customer service background and sales ability.
Be able to meet/exceed battery and service sales expectations.
Be able to meet/exceed battery testing/VIN scanning expectations.
Be able to perform all service calls according to fleet safety protocols to avoid damages to vehicles or injury.
Be able to operate all company vehicles in a safe and lawful manner at all time.
Education:
Any combination of education/experience that support competencies.
High school diploma or equivalent general education diploma.
Prefer 1- 2 years of proven towing experience with diagnosis, repair and/or Auto Trade School or other formalized training or vocational training in Automotive Technology.
Benefits:
Pension, 401(k) Retirement Savings Plan, wellness incentive program

Life Insurance

Disability Coverage

Robust Employee Reward/Discount Program

'Creating members for life by exceeding our members' expectations through valuable products and legendary service.'
All offers of employment are conditional pending a favorable drug test result, background check and MVR check.
Apply on line at AAA.com/careers
If you are looking for a career opportunity, it's easy!
Equal opportunity employer (EOE)