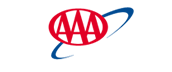 DRIVER at AAA OHIO AUTO CLUB
Olathe, KS 66051
AAA DRIVERS NEEDEDIMMEDIATELY
Starting Pay: $13 to $14per with Monthly Performance Bonus!!
ASE Certified can earn more!
What you'll do:
As a representative of the AAA Automobile Club ofMissouri , you will:
Provide Emergency Road Service to the vehicles of ourloyal members.
What's in it for you:
Our Technicians start at $13 to $14 per hour withthe opportunity for a monthly performance bonus and overtime.Additionally, ASE Certified Technicians can earn more after training.

Full Time Benefited position.
Benefits:
Medical, dental, and vision insurance

Paid vacations, holidays, sick days, and personal days

Life insurance and disability coverage

401(k) plan with employer match

Free AAA Plus membership

Tuition reimbursement

Employee reward/discount program
Qualifications:
Minimum of 1-year experience with basic automotivediagnosis or repair and customer service in the automotive industrypreferred.

Successful completion of background check, MVR, drugscreen, and DOT physical

Must be 21 years old to apply

Must be able and willing to work some weekends andholidays.

Commitment to completing the entire training schedulewithout interruption.

Ability to understand, read, and write in English. Goodstreet mapping and geography knowledge.

High School diploma or GED equivalent

Must possess valid driver's license.
Who is AAA
TheAuto Club Enterprises is part of the largest federation of AAA clubs in thenation. We have over 15,000 employees in21 states helping over 16 million members.With our national brand recognition, long-standing reputation since1902, and constantly growing membership, we are seeking career-minded,service-driven professionals to join our team.
Make AAA your next career move.
AAA is an Equal Opportunity Employer
"Throughdedicated employees we proudly deliver legendary service and beneficialproducts that provide members peace of mind and value."
Job: Automotive Services
Organization: BATTERY SVC PROGRAM - KANSAS C (00321.17.9300)
Title: Driver
Location: Kansas-Olathe (KS)-Kansas City (9300)
Requisition ID: 24843