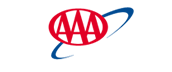 AAA Driver – Part-Time — $18.00 Per Hour at AAA OHIO AUTO CLUB
Hazelwood, MO
AAA Tow Driver / AAA Light Service/Battery Driver
$18.00 per hour plus
Lucrative Bonuses/Incentives
Part-time
Select Your Own Schedule!!
What you bring:
Ability to interact with tact and courtesy and maintain a professional demeanor.
Basic sales ability – increase customer understanding and desire for needed and available automotive products and services.
Demonstrated knowledge of basic automotive diagnosis and repair.
Knowledge of geographical area and ability to read street maps.
Commercial Driving Experience preferred greater than 1 year
Ability to pass a DOT physical and maintain a DOT Medical Card.
Must enjoy working outside regardless of weather conditions.
Valid Class E Driver's License and clean driving record required
Qualifications
Responsibilities:
Tow Truck Driver
Evaluate customer service needs and provide approved services including but not limited: automotive 'first aid,' lockout services, battery diagnosis/sale/replacement, and extrication/transportation of disabled vehicles.

Properly invoice customers for prescribed services and handle commensurate cash/check/credit transactions. Reconcile daily activity with deposits.

Will operate a variety of larger service and towing vehicles up to 26,000 G.V.W.R. including 'wreckers', 'flatbeds', etc.

Willingly to work outside in a variety of weather elements typically along the roadside.

Adhere to departmental guidelines for insuring that service vehicle has the necessary inventory of batteries, hardware, tools, and test equipment.
Responsibilities:
Light Service/Battery Driver
Qualified candidates will have strong customer service background and sales ability.
Be able to meet/exceed battery and service sales expectations.
Be able to meet/exceed battery testing/VIN scanning expectations.
Be able to perform all service calls according to fleet safety protocols to avoid damages to vehicles or injury.
Be able to operate all company vehicles in a safe and lawful manner at all time.
Education:
Any combination of education/experience that support competencies.
High school diploma or equivalent general education diploma.
Prefer 1- 2 years of proven towing experience with diagnosis, repair and/or Auto Trade School or other formalized training or vocational training in Automotive Technology.
All offers of employment are conditional pending a favorable drug test result, background check and MVR check.
Apply on line at AAA.com.
If you are looking for a career opportunity, it's easy!
Equal opportunity employer (EOE)