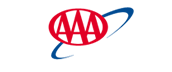 AAA Light Service / Battery Driver at AAA OHIO AUTO CLUB
Hazelwood, MO
AAA Light Service/Battery Driver
Do you have a passion for providing exceptional customer service and providing exceptional experiences for those you service? Wonderful; this is the career for you!
Together, we make a difference.
If you are a career-minded, service-driven professional looking to join a fast paced organization then you have come to the right place. AAA is a member service organization with offices across the U.S., we're united by common mission and common values of excellent member service. AAA has more than 11,000 employees in 21 states; we provide legendary service to 14 million loyal members. Our membership is constantly growing; we are always welcoming dedicated professionals looking to challenge themselves and build a career within our dynamic organization.
What you bring:
Ability to interact with tact and courtesy and maintain a professional demeanor.
Basic sales ability – increase customer understanding and desire for needed and available automotive products and services.
Demonstrated knowledge of basic automotive diagnosis and repair.
Knowledge of geographical area and ability to read street maps.
Team work – Exhibits objectivity and openness to others' views, gives and welcomes feedback, contributes to building positive morale.
Specific to Light Service/Battery Technician: Providing light service, road-side 'first aid' to member vehicles including but not limited to: battery service, testing, sales, and installation; tire changes, lockout services, jump-starts, and fuel delivery.
Qualified candidates will have strong customer service background and sales ability.
Be able to meet/exceed battery and service sales expectations.
Be able to meet/exceed battery testing/VIN scanning expectations.
Be able to perform all service calls according to fleet safety protocols to avoid damages to vehicles or injury.
Be able to operate all company vehicles in a safe and lawful manner at all time.
Be able to meet/perform physical demands of the job.
Valid Class E Driver's License and clean driving record required.
Qualifications
Education/Experience:
Any combination of education/experience that support competencies.
High school diploma or equivalent general education diploma.
Prefer 1 year of Auto Trade School or other formalized training or vocational training in Automotive Technology.
Compensation: $13 an hr. plus Substantial Bonuses/Incentives/OT
Health Coverage for Medical, Dental and Vision

Paid Time Off (Vacation, Illness, Holiday and Flex Days)

Pension, 401(k) Retirement Savings Plan, wellness incentive program
Life Insurance
Disability Coverage
Robust Employee Reward/Discount Program
All offers of employment are conditional pending a favorable urine analysis drug test result, background check and MVR check.
Apply on line at AAA.com.
If you are looking for a career opportunity it's easy!
Equal opportunity employer (EOE)