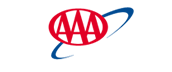 AAA Tow Driver at AAA OHIO AUTO CLUB
Hazelwood, MO
AAA Tow Driver
Do you have a passion for providing exceptional customer service and providing exceptional experiences for those you service? Wonderful; this is the career for you!
Together, we make a difference.
If you are a career-minded, service-driven professional looking to join a fast paced organization then you have come to the right place. AAA is a member service organization with offices across the U.S., we're united by common mission and common values of excellent member service. AAA has more than 11,000 employees in 21 states; we provide legendary service to 14 million loyal members. Our membership is constantly growing; we are always welcoming dedicated professionals looking to challenge themselves and build a career within our dynamic organization.
What you bring:
Ability to interact with tact and courtesy and maintain a professional demeanor.
Basic sales ability – increase customer understanding and desire for needed and available automotive products and services.
Demonstrated knowledge of basic automotive diagnosis and repair.
Knowledge of geographical area and ability to read street maps.
Team work – Exhibits objectivity and openness to others' views, gives and welcomes feedback, contributes to building positive morale.
Commercial Driving Experience preferred greater than 1 year
Interest and desire in equipment and or the towing field.
Interest and desire in driving larger vehicles up to 26,000 G.V.W R.
Ability to pass a DOT physical and maintain a DOT Medical Card.
Must enjoy working outside regardless of weather conditions.
Responsibilities:
Adhere to departmental guidelines for insuring that service vehicle has the necessary inventory of batteries, hardware, tools, and test equipment.
Evaluate customer service needs and provide approved services including but not limited: automotive 'first aid,' lockout services, battery diagnosis/sale/replacement, and extrication/transportation of disabled vehicles.
Operate service vehicles in a safe and lawful manner.
Meet or exceed association Automotive Quality of Service standards relative to fleet services.
Properly invoice customers for prescribed services and handle commensurate cash/check/credit transactions. Reconcile daily activity with deposits.
Maintain excellent daily records in compliance with local DOT regulations.
Will be operating a variety of larger service and towing vehicles up to 26,000 G.V.W.R. including 'wreckers', 'flatbeds', etc.
Will be working outside in a variety of weather elements typically along the roadside.
Qualifications
Education/Experience:
Any combination of education/experience that support competencies.
High school diploma or equivalent general education diploma.
Prefer 2 years of proven towing experience with diagnosis, repair and/or Auto Trade School or other formalized training or vocational training in Automotive Technology.
Specific to Fleet/Tow Technician: Providing towing services to members when their vehicle experiences a breakdown or collision event. Must also be able to provide light service, road-side 'first aid' to member vehicles including but not limited to: tire changes, lockout services, jump-starts, battery replacements, fuel delivery and winch out / vehicle extractions.
Good customer service skills – able to manage difficult or emotional customer situations, respond promptly to customer needs.
Be able to perform all service calls according to fleet safety protocols to avoid damages to vehicles or injury.
Be willing and able to be trained to learn the operations of a flat-bed/rollback style tow truck with an 18′-22′ bed as well as wheel lift designs.
Performing the loading, transport, and unloading of member vehicles following a breakdown or collision.
Be able to meet/perform physical demands of the job.
Be able to operate all company vehicles in a safe and lawful manner at all time.
Missouri Class E Driver License or equivalent and a clean driving record are required.
Compensation: $14 an hr. plus Lucrative and regular Monthly Bonuses/Incentives/OT
Health Coverage for Medical, Dental and Vision

Paid Time Off (Vacation, Illness, Holiday and Flex Days)

Pension, 401(k) Retirement Savings Plan, wellness incentive program
Life Insurance
Disability Coverage
Robust Employee Reward/Discount Program
All offers of employment are conditional pending a favorable drug test result, background check and MVR check.
Apply on line at AAA.com.
If you are looking for a career opportunity it's easy!
Equal opportunity employer (EOE)