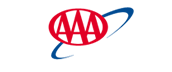 AAA Tow Truck Driver at AAA OHIO AUTO CLUB
Scarborough, ME 04074
Join the leader in Roadside Assistance.

Work independently to assist our members

Opportunities for Career Growth

Excellent Training

Great Benefits including Pension

$2000 sign on Bonus
AAANorthern New England is part of the largest federation of AAA clubs in thenation. We have over 15,000 employees in 21 states helping over 16 millionmembers. With our national brand recognition, long-standing reputation since1902, and constantly growing membership, we are seeking AAA Tow Drivers to join our team. You can become a Highway Hero, providelegendary service, and bring peace of mind to our loyal members.
As aTow Truck Driver you will provide automotivefirst aid, lockout services, battery diagnosis/sale/replacement, andextrication/transportation of disabled vehicles. You will operate a variety oflarger service and towing vehicles including wreckers, flatbeds, etc.
A high school diploma or equivalent. 1-2 year or towing experience with diagnosis, repair and/or Auto Vocational school preferred. All offers of employment are conditional pending a favorable drug test result, background check and MVR check.
Benefits:
Pension, 401(k) Retirement Savings Plan, wellness incentive program
Life Insurance
Disability Coverage
Robust Employee Reward/Discount Program
Through dedicated employees we proudly deliver legendary service and beneficial products that provide members peace of mind and value.
AAA is an Equal Opportunity Employer
AAA Northern New England complies with the Maine Recreational Marijuana Law
Job: Fleet
Organization: FLEET OPS - SCARBOROUGH (00330.20.0204)
Title: AAA Tow Truck Driver
Location: Maine-Scarborough (ME)-Scarborough (0204)
Requisition ID: 25387
Other Locations: Maine-Augusta (ME)-Augusta (0224), Maine-Waterville (ME)-Waterville (0238), Maine-Eliot (ME)-Eliot (0205), Maine-Lewiston (ME)-Lewiston (0234), Maine-Portland (ME)-Portland 63 Marginal Way (0211), Maine-South Portland (ME)-South Portland (0226), Maine-Auburn (ME)-Auburn (0223), Maine-Biddeford (ME)-Biddeford (0225)