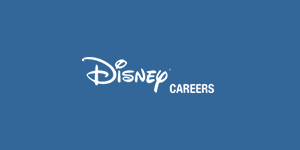 ABC Entertainment Comedy Development Internship - Summer 2020 at Walt Disney Company
Burbank, CA
Job Summary:
ABC Entertainment Group develops and produces compelling programming for broadcast on ABC in addition to other television and digital platforms. ABC Entertainment is responsible for all network primetime and late-night entertainment programming. ABC's viewing experience is enhanced through a variety of innovative and award-winning digital entertainment platforms, including a full-episode player on ABC.com and an iPad app, and extends to more than 1,000 platform partners worldwide via Disney Media Distribution.
As part of the ABC Entertainment Comedy Development team, you will be:
Helping to shape the future of comedy on our network.
Sharing ideas and opinions in a positive, inclusive environment.
Finding ways to thoughtfully build upon existing systems to improve work flow and best serve the team.
Responsibilities:
Your Role...
Learn by immersion: Observe the traditional broadcast development cycle from the ground up, learning the ins and outs of how a new idea becomes a new series.
Anticipate needs: Monitor the work process of the team and implement new ways to add value.
Dive into creative research: Take assignments from team members and make them your own, spearheading original research for upcoming development and helping expose the team to articles, programs, and other creative materials of which they may not have been aware.
Be an ABC ambassador: Generate excitement among family and friends outside the walls of ABC for projects that are currently on air.
Responsibilities may include:
Providing administrative support to the team by answering phones, scheduling, printing material, and completing other office related tasks
Creating a weekly article packet with relevant content to be distributed to the team
Conducting project research
Occasional script coverage
Basic Qualifications:
What you bring to the role…
Cumulative GPA of 3.0 or higher
Proven skills utilizing MS Office Suite: Outlook, Excel, Word, PowerPoint
A passion for television and the entertainment industry
Demonstrated strong written skills
High attention to detail and the ability to work in a fast paced environment
Preferred Qualifications:
Junior or Senior-level standing, or a recent graduate within 6 months of graduation date
Previous internship experience within a related field
Major in English, Film & TV, or Communications
Knowledge of current series on ABC and other networks is a plus
Additional Information:
Intern Eligibility:
All candidates must be eligible to work in the US.
All candidates must be at least 18 years old.
At the time of application, must be enrolled in an accredited college/university taking at least one class in the semester/quarter (spring/fall) prior to participation in the internship program OR must have graduated from a college/university within 6 months OR currently participating in a Disney College Program or Disney Professional Internship
All candidates must be able to have a consistent, reliable work schedule throughout the session.
All candidates must provide their own housing and transportation for the duration of the internship.
Program Dates:
All candidates must be available from May/June – August/September
All candidates must be willing to work 40 hours/week