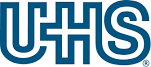 Academic - General Surgery Residency Program Director at Universal Health Services
Temecula Valley, CA 92595
Academic - General Surgery Residency Program Director
UHS Southern California GME Program is Growing!
We are adding our residency in General Surgery in the coming year and are looking for the right Program Director
Requirements
Minimum of 5 years of clinical experience in general surgery.
Leadership and teaching responsibilities in an ACGME-Accredited general surgery GME program, within the last 3 years
Clear and Active CA License
Active Board Certification
Proven success in leadership/mentorship of residents
Manage administrative needs of a newly established GME program
You will join a surgical practice and conduct clinical care 70% of the time, while leading the general surgery residency the remaining 30%
The Program Director of the General Surgery Residency Program is responsible for the leadership, organization, operation, and general administration of the Residency Program sponsored by UHS - one of the nations largest and most respected providers of hospital and healthcare services, with 400 acute care hospitals, behavioral health facilities and ambulatory centers across the U.S., Puerto Rico and the U.K. As we continue to grow, we stay focused on making health a positive and local experience.
The Program Director establishes the strategic direction of the program and is responsible for the standards, quality and reputation of the program. The Program Director is expected to integrate the General Surgery Residency Program with physician practices and hospital clinical services in a manner that enhances value and quality, and promotes an optimal environment for professional practice and medical education
You will work in our 2 facilities in South Riverside County -
The Inland Valley location in Wildomar, California, is a licensed 122-bed facility and is Riverside County's only designated Trauma Center and the county-designated Paramedic Base Station. It provides comprehensive  emergency medical services, trauma surgery, intensive care, diagnostic imaging, rehabilitation and other services. The location performs more than 4,000 surgeries a year, and has an average of 2,500 Emergency Department visits per month.
Rancho Springs Medical Center in Murrieta, California, is a 120 bed acute-care hospital with the region's only Pediatric Emergency Services team (for children 14 and under) provided by board certified Rady Childrens emergency medicine physicians. Rancho Springs also provides the area's only OB/Emergency Department program, which gives expectant mothers 24/7 on-site access to OB/GYN physician coverage. The Childbirth Center at Rancho Springs is the largest in the region and features spacious family-friendly private suites. Rancho's Neonatal Intensive Care Unit (NICU) is operated by Rady Childrens.
The Temecula Valley is a growing and stable region very close to Orange County and San Diego. Enjoy Southern California wine country and Mediterranean climate year-round. A short drive to mountain and recreational areas, as well as first class entertainment, dining and shopping.
Please contact IN-HOUSE physician recruiter Hollie Garcia for more details and to submit your CV-hollie.garcia@uhsinc.com
951-200-7386