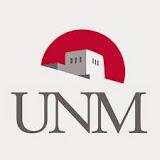 Academic Opns Ofcr at University of New Mexico
Albuquerque, NM
Requisition ID
req12407
Working Title
Academic Opns Ofcr
Position Grade
15
Position Summary

The College of Education (COE) at the University of New Mexico delivers high-quality instruction, diverse course offerings, active research programs, and enriching professional development opportunities for undergraduate and graduate students. The COE prepares more of New Mexico's teachers, counselors, and administrators than any other institution of higher education in New Mexico. The College has a Fall 2019 enrollment of 1,328 undergraduate and 825 graduate students in its five departments: Language, Literacy & Sociocultural Studies (LLSS), Individual, Family & Community Education (IFCE), Teacher Education, Educational Leadership and Policy (TEELP), Special Education (SPCD), and Health Exercise & Sports Sciences (HESS). The College offers 10 Bachelors programs, 11 Master's program, 6 graduate certificate programs and 9 doctoral programs.

The COE represents a vibrant, academically engaged and culturally diverse community of faculty scholars and students.  The College has 116 full-time faculty, 55 part-time faculty and 54 staff. The College is currently managing 46 externally funded grants totaling $13 million dollars.  College faculty represent one of the most culturally diverse units at the University.  COE has the largest number of Native American faculty of any college of education in the country. Over 20% of faculty identify as Hispanic or Latino. 

COE Academic Operations Officer

The COE seeks applicants for the next Academic Operations Officer to join new leadership in shaping initiatives and responses to the many exciting challenges and opportunities involving the college, institution and State.  Reporting to the Dean of the COE, the academic operations officer serves as a key member of the leadership team, oversees/directs the operational and administrative functions of the College and participates in short- and long-term planning and accreditation efforts.

In addition to overseeing the Dean's office, the individual has oversight of all administrative staff and functions within the college ensuring compliance with University policies and procedures; is responsible for space management and building coordination; serves as liaison on internal and external communication and problem resolution; and, performs a variety of other duties as assigned.   The ideal candidate will have successful prior experience in most of the key areas of responsibility for this position, as demonstrated in the resume and cover letter required in the application.  Desired is a demonstrated commitment to diversity, equity, inclusion, and student success, as well as working with broadly diverse communities.

See the Position Description for additional information.

Conditions of Employment
Minimum Qualifications

Bachelor's degree; at least 5 years of experience directly related to the duties and responsibilities specified.

Completed degree(s) from an accredited institution that are above the minimum education requirement may be substituted for experience on a year for year basis.

Preferred Qualifications

Experience in a staff operations role at the University of New Mexico

Advanced experience with UNM faculty affairs, human resources, and student employment policies and procedures (including policy interpretation and transactional knowledge with UNM Jobs)

Experience supervising multiple staff and knowledge of performance management principles

Exceptional written communication skills as demonstrated by the cover letter and resume

Knowledge of space management and building coordination roles including class scheduling principles

Knowledge of finance roles, policies, procedures and ability to serve as a liaison between departments and financial staff on a variety of matters (10)  

Demonstrated skills in developing high functioning, collegial relationships within a large organization with diverse interests;

Experience with program planning and evaluation; mediation and conflict resolution; facilitation and negotiation; and employee development and mentoring.

Experience working and interacting with leadership teams in decision-making and problem solving.

Additional Requirements
Campus
Main - Albuquerque, NM
Department
Provost General Administrative (688B)
Employment Type
Staff
Staff Type
Regular - Full-Time
Term End Date
Status
Exempt
Pay
$4738.93-$$7,108.40 Monthly
Benefits Eligible
This is a benefits eligible position. The University of New Mexico provides a comprehensive package of benefits including medical, dental, vision, and life insurance. In addition, UNM offers educational benefits through the tuition remission and dependent education programs. See the Benefits home page for a more information.
ERB Statement
Temporary and on-call employees working an appointment percentage of 26 (.26 FTE) or greater, per quarter, will be eligible to earn retirement service credits and thus are required to make New Mexico Educational Retirement Board (NMERB) contributions. More information pertaining to your FTE and NMERB contributions can be reviewed on the NMERB Guidelines Clarified webpage.
Background Check Required
No
For Best Consideration Date
4/13/2020
Application Instructions

Only applications submitted through the official UNMJobs site will be accepted. If you are viewing this job advertisement on a 3rd party site, please visit UNMJobs to submit an application.

Please attach a current resume, a cover letter describing your interest in and qualifications for the position as described, and 5 professional references.

Positions posted with a Staff Type of Regular or Term are eligible for the Veteran Preference Program. See the Veteran Preference Program webpage for additional details.

The University of New Mexico is committed to hiring and retaining a diverse workforce. We are an Equal Opportunity Employer, making decisions without regard to race, color, religion, sex, sexual orientation, gender identity, national origin, age, veteran status, disability, or any other protected class.