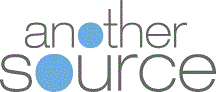 Account Administrator from Another Source Inc.
Bellevue, WA
Another Source's client, Gallagher Benefit Services, Inc., is recruiting an Account Administrator (internally titled, TPA Account Administrator, Customer Service) to join their GBS Administrators (GBSA) team.
Are you looking to establish yourself with a major American corporation that provides employees with an opportunity for professional growth, personal satisfaction, and financial security?
Gallagher is a global leader in insurance, risk management and consulting services. We help businesses grow, communities thrive and people prosper. We live a culture defined by The Gallagher Way, our set of shared values and guiding tenets. A culture driven by our people, over 30,000 strong, serving our clients with customized solutions that will protect them and fuel their futures. 
To learn more about Gallagher:
https://www.bellevuedowntown.com/go/arthurgallagher
What's in it for you?
Gallagher offers competitive salaries and benefits, including: medical/dental/vision plans, life and accident insurance, 401(K), employee stock purchase plan, educational expense reimbursement, employee assistance program, flexible work hours (availability varies by office and job function) training programs, matching gift program, and more.  
Essential Duties:
The GBSA TPA Team is hiring for two separate Account Administrators under this role:
Enrollment & QA Specialty (Eligibility Management)
Review and process enrollments timely and accurately.
Process terminations, both at the carrier and in GBSA's internal systems.
Update eligibility based on client census information.
Process monthly client correspondence into the system as needed.
Enter all qualified beneficiary forms and generate all required COBRA notices, complying with both COBRA regulations and GBSA department policies.
Interact with carriers to minimize client service issues.
Communicate eligibility changes and updates to appropriate carriers.
Review and create billing adjustments that accurately reflect eligibility changes within the system.
Timely and precise peer review of data entry transactions to ensure system integrity and quality.
Process carrier feed error reports to ensure participants have access to appropriate services.
Billing & Audit Specialty
Reconcile carrier billing to GBSA billing records.
Proactively prepare cash distribution packet for the accounting department to facilitate mailing of premium checks (both active and COBRA) within two business days of receipt of premium from the client.
Research and resolve disbursement problems in partnership with the TPA Supervisor and accounting department.
Process COBRA participant refund requests.
Produce accurate and timely billing statements, census reports, COBRA Continuation Status reports, Change Reports and appropriate custom deliverables for clients.
Process COBRA Elections, including billing and process reinstatement to clients, participants and carriers.
Audit carrier records and resolve variances ensuring that systems remain in alignment and all billing balances agree.
Review billing outputs with special attention to adjustments, correcting the administration system as needed.
Required:
High school diploma
Minimum of 1 year of customer service experience.
Strong typing
Intermediate to advanced Microsoft Excel skills.
Preferred: 
Strong working knowledge of MS systems, i.e., MS Excel, MS PowerPoint, Outlook and MS Word. 
Experience with healthcare benefits administration.
Experience with COBRA administration.
Work Traits:
Good verbal communication skills.
Maintains a high level of professionalism with clients and establishes a positive rapport with every caller.
U.S. Eligibility Requirements:
Interested candidates must submit an application and resume/CV online to be considered.
Must be 18 years of age or older.
Must be willing to submit to a background investigation; any offer of employment is conditioned upon the successful completion of a background investigation.
Must have unrestricted work authorization to work in the United States.  For U.S. employment opportunities, Gallagher hires U.S. citizens, permanent residents, asylees, refugees, and temporary residents. Temporary residence does not include those with non-immigrant work authorization (F, J, H or L visas), such as students in practical training status. Exceptions to these requirements will be determined based on shortage of qualified candidates with a particular skill. Gallagher will require proof of work authorization.
Must be willing to execute Gallagher's Employee Agreement or Confidentiality and Non-Disclosure Agreement, which require, among other things, post-employment obligations relating to non-solicitation, confidentiality and non-disclosure.
Gallagher believes that all persons are entitled to equal employment opportunity and does not discriminate against nor favor any applicant because of race, sex, color, disability, national origin, religion, creed, age, marital status, citizenship, veteran status, gender, gender identity / expression, actual or perceived sexual orientation, or any other protected characteristic.​ Equal employment opportunity will be extended in all aspects of the employer-employee relationship, including, but not limited to, recruitment, hiring, training, promotion, transfer, demotion, compensation, benefits, layoff, and termination. In addition, Gallagher will make reasonable accommodations to known physical or mental limitations of an otherwise qualified applicant with a disability, unless the accommodation would impose an undue hardship on the operation of our business.
Another Source works with their clients, on a retained project basis, to maximize the recruiting process.