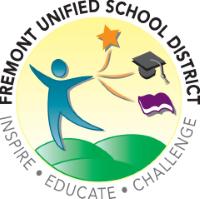 Account Clerk III - Accounting at Fremont Unified School District
Fremont, CA 94538
FREMONT UNIFIED SCHOOL DISTRICT
Now Hiring: Account Clerk 3
The Account Clerk 3 performs responsible and complex accounting work involved in maintaining and reviewing financial and statistical records; compiles, prepares and verifies statistical and account reports. The position is the advanced level class in the accounting office support series and has a technical knowledge of accounting support terminology, processes and procedures.
Experience:
Three years of experience performing either cashiering, financial record keeping, accounts payable or receivable or similar work requiring the use of arithmetic and/or statistical data.
Education:
Equivalent to completion of high school supplemented by post-secondary course work related to bookkeeping, basic accounting and/or related computer applications.

Compensation: $27.81 - $33.18/hr;                                                                            
Range 22; (5 Steps: Maximum reached in 3.5 years).                                                  
Work Year: 12 months

CLICK THE APPLY BUTTON FOR FULL JOB DESCRIPTION AND TO APPLY TODAY!

For employment questions, email ssingh@fusdk12.net 
41,135.00 - 57,837.00 /year
Accounting Clerk
What is this?