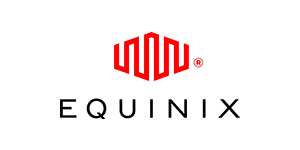 Account Executive 2 at Equinix, Inc.
Shenton Park, WA
Account Executive 2
We are looking for a dedicated and driven Account Executive to join our Perth team. Your focus will be to grow our market share in the following areas - State Government, Enterprise and Service Providers.
Ideally, you will be someone who has a real passion for building strategic partnerships, building revenue, and maximising relationships. Are you ready to join the leaders in the industry?
Who are we?
As the world's largest data center company, Equinix brings global leaders the power of interconnection: the ability to connect in many ways to the many customers, partners and geographies they need to accelerate business performance and craft new opportunities. Equinix is a platform for innovation, growth and leadership.
We facilitate more than 188,000 connections among our 6,000+ customers, making us the leading global interconnection platform. We are passionate about further evolving the specific areas of software development, software and network architecture, network operations, and complex cloud and application solutions.
The Role:
To join our growing team in Perth we are looking for a driven business development focused individual who will support our Sales leader in bringing in business from the top end of town.  Your strength and experience will sit with working with strategic large accounts and bringing in new business.
In this role you will be tapping to our existing national and global relationships and working to create local success stories.  The focus will be on government and enterprise clients where you will be building strong relationships, account planning and presenting solution based selling. You will be leading contract renewals, pipeline management and prospecting. You will have stellar negotiation skills and aptitude to partner with all levels of the business.
Responsibilities:
Identify customer's business needs, challenges and technical requirements and match to Equinix solutions; use external partners to drive solution development in new areas
Drive net new logo business
Develop go-to-market plans including prioritizing list of accounts for short and long-term pursuit
Coordinate with Opportunity Development Team (Inside Sales) on a strategy for lead and sales opportunity qualification and pursue the highest propensity prospects
Engage and influence broad set of decision makers within prospects and clients
Strategize, negotiate and close deals
Drive a coordinated sales approach with the complete Equinix Sales team including: Marketing, Sales Engineers, Customer Care, etc.
Support and promote corporate strategy and initiatives
Exceed an annual sales quota, with focus on number of new logos acquired
This is an opportunity, as critical member of our team, for you to leave your mark in an organisation that is growing quickly and still runs with a pioneer spirit.
Qualifications:
5+ years' experience preferred in a similar role
7-10 years of experience selling technology solutions preferred
Relevant industry experience, sales experience and enterprise knowledge results/success driven self-starter with a self-motivational can-do spirit and strong business attitude
Strong solution selling skills, including extensive experience selling to the C-suite
Strong background in selling to Enterprise indirectly with support of partners (channel or platform/technology partners)
Proficient at planning and executing account strategies and maintaining effective long-term business relationships at the senior level with key decision makers
Experience selling large-scale solutions
Positive relationship management skills
Ability to leverage network for introductions/new business prospects
Ability to work well as part of an extended sales team
Positive attitude and hunter mentality
Bachelor's degree preferred (not essential)
This is an opportunity, as critical member of our team, for you to leave your mark in an organisation that is growing quickly and still runs with a pioneer spirit. Not forgetting of course, a competitive salary and exceptional secondary benefits for you to enjoy.
Are you interested? We are interested in learning more about you.
You can also check out our YouTube page to find out more about us: https://www.youtube.com/channel/UC9xshmMk-FKjqKCLOKklQQw