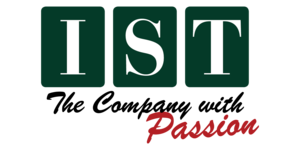 Account Executive, e-Discovery at IST Management Services
Washington, DC 20001
Overview
Are you looking for a fun culture, great technology, high growth, and significant income potential? IST Management Services was selected as one of the fastest-growing companies in the U.S. We won an award for being one of the Nation's Best & Brightest Companies to Work For. We also won the HR Professional Excellence Award from the Society for Human Resource Management and made the INC 5000 list.
IST is a business process outsourcing company. We have over 1,800 employees, in business over 22 years with operations in over 50 cities across the U.S. We provide facilities management including copy, mail, and records management services. We provide recruiting services on a direct-hire basis. We also provide e-Discovery services including processing, hosting, court reporting, collections/forensics, managed review, and managed services. IST is a Relativity Certified Provider.
We are sourcing for an Account Executive, e-Discovery in your area. This position is a sales position. Prior sales experience is required, but no prior e-Discovery experience is required. You will drive revenue for new and existing e-discovery processing, hosting, court reporting, collections, managed review, and managed services. We offer a solid base, a generous commission plan and an opportunity for career advancement. The income potential is huge because there are no salary caps. Also, forget the traffic - you work from a home office.
This position includes a paid, 6-week sales training program at IST's corporate office in Atlanta, Georgia.
Responsibilities
Develops new business and expands existing business by establishing and maintaining contacts in law firms and corporate in-house legal departments.
Maintain a healthy pipeline of sales opportunities and achieve revenue goals on a monthly and yearly basis.
Has the ability to make compelling presentations to decision-makers at all levels of the organization.
Participates in e-Discovery networking events to expand business relationships.

Qualifications
Education: Four-year college degree or equivalent.
Experience: Must have sales experience.
Specific Skills
Adept at building business relationships that foster and result in new and repeat business.
Persuasive communication and presentation skills.
Advanced computer skills: Microsoft Word, Excel, & Powerpoint.
Physical Requirements
Ability to look at a computer screen for extended periods of time, communicate over the phone, bend and reach to access multi-tiered filing cabinet and travel as required.
Summary of Benefits
Competitive Salary + commission
401 (k) Plan
Medical, Dental, Life, Vision, & Disability Benefits
Contact
Joe Carroll, SPHR, CMF
Vice President, Human Resources
Certified Career Coach
IST Management Services, Inc.
404-582-8859
IST provides reasonable accommodations to individuals with a disability in accordance with applicable law in both the application and employment stages. If you require any accommodation in completing your application for employment, please inform the National Director of Talent Acquisition, Sydney Ayers, by following this link http://www.istmanagement.com/talent-acquisition-team.html for direct contact information.
$49,500.00 - $49,600.00 /year