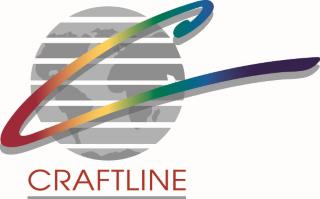 Account Manager at Craftline Graphics, Inc
Fort Wayne, IN 46809
Position: Account Manager
Status: Full Time, Exempt
Hours: 8 a.m. – 5 p.m. Mon-Fri
Craftline Graphics is a commercial printer located in Fort Wayne, IN. Our primary business is printing coloring books and puzzle books for retailers nationally and internationally. We are an equal opportunity employer.
We are seeking an account manager to serve as the key liaison between clients and Craftline Graphics to create a seamless workflow that exceeds customer expectations. Primary responsibilities include project management, assist with job planning and scheduling and creative problem solving. The ideal candidate for this position seeks to exceed the customer experience through outstanding service, a positive attitude, a sense of urgency, clear communication and the utmost professionalism in all interactions. 
This candidate must have the knowledge and ability to:
Accurately, completely and consistently enter a print job into production within 24
     hours of receipt of Client's files and order documentation.
Meet with customers off-site when as required.

Direct account responsibility: The Account Manager makes the final decisions as to whether a customer's job is up to print industry standard and customer standards. The Account Manager works with production staff to meet the customer requirements and resolve any issues that arises.

Communicate effectively with Clients, sales representatives and manufacturing personnel concerning Client requirements.

Understand, document and communicate Client requirements, specifications & expectations including quantity, quality, schedule and delivery and any others of importance to the Client.

Interact with scheduling and shipping on delivery requirements.

Inspect, verify and document incoming Client material to ensure conformance to planned requirements.

Communicate with planning and Client if received material does not conform to planned requirements.

Communicate with Client if received material does not conform to planned requirements.

Communicate manufacturing and scheduling limitations to Clients.

Document all communications with Clients, sales representatives and manufacturing personnel regarding changes to job requirements.

Process print jobs for billing within 24 business hours.

Maintain and develop Clients by:

Communicating all schedule, material, quality and delivery information to the Client within 4 hours of receiving such information from planning, scheduling or manufacturing.             

Determining and fulfilling Client requirements not stated in contract requirements or job specifications.

Document and bill for alterations requested by the Client.

Maintaining a professional demeanor in the face of any and all pressure.

Seeking information from Client that may lead to other sales opportunities.

Deal with difficult Client situations and complaints successfully.

Communicate sales opportunities to Sales Representatives.
Characteristics of products that fit Craftline Graphics.

Characteristics of products that are most profitable for Craftline Graphics.

Understand basis (budgeted hour cost rates and performance standards) for company profitability
Prepress work:
Working knowledge of Electronic Work Flow System

Working knowledge of file preparation for accurate output

Understanding pagination and RIP functions

Working knowledge of most accepted software Microsoft Suite and Adobe PDF. 

Production of hard copy and digital proofs

Inspection of proofs for review prior to and after Client "sign-offs"
Presswork:
Production requirements and capabilities of each press in the plant including:

paper requirements & limitations

press sheet and finished sheet sizes

color capabilities

register characteristics

dot gain characteristics

Press and Quality Check Procedures -

Be available to OK press start-up/proofs


Binding:
Common binding methods.

Production requirements and capabilities of Craftline's equipment.

Characteristics of binding types including glue, perfect, wire, comb and other binding and finishing capabilities present in the plant.

Bindery Quality Check Procedures -

Be available to OK bindery start-up/proofs
General:

Ability to lift up to 40 lbs regularly

Ability to stand up to 8 hours

Reliability

Detail oriented

Highly organized and able to function in an extremely fast-paced enviorment

Ability to read and interpret data

Bilingual English/Spanish a plus


Benefits
Health Insurance, dental insurance, vision insurance after 30 days
401K after 1 year
2 weeks payed vacation after 1 year
61,506 - 94,052 /year
Account Manager
What is this?