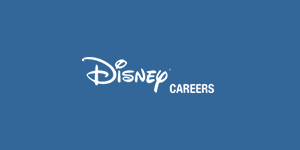 Account Manager Intern, Advertising, Yellow Shoes, FL Fall 2020 at Walt Disney Company
Celebration, FL
Job Summary:
At Disney, we're storytellers. We make the impossible, possible. We do this through utilizing and developing cutting-edge technology and pushing the envelope to bring stories to life through our movies, products, interactive games, parks and resorts, and media networks. Now is your chance to join our talented team as a Professional Intern in any of our segments that delivers unparalleled creative content to audiences around the world


Responsibilities:
Learning the process for developing and presenting insightful and actionable creative briefs
Managing projects from concept to completion (under the supervision of the Senior Account Manager)
Building strong relationships with internal Yellow Shoes partners and external agency partners to contribute to the development of creative assets that move the business forward
Basic Qualifications:
Using your advertising knowledge to assist in creative strategies
Ability to multi-task, set priorities, revise plans when necessary and handle work responsibilities in a positive, timely and efficient manner
Preferred Qualifications:
Knowledge of Digital Marketing, Social Media, and Brand Advertising
Familiarity with multi-media needs and development process (i.e. network and spot TV, Newspaper, radio, magazine, on-line, digital media, and collateral, outdoor).
Fluency in Spanish and/or Portuguese
Gaining trust through motivation and communication
Managing conflicting priorities
Required Education
Junior, Senior or Graduate level student pursuing a degree in Advertising or a related field OR have graduated within 6 months
Additional Information:
Materials required:
**College transcripts (official or unofficial) - Please upload your transcript while completing the online application
To upload your document:
Log into yourdashboard
Click the second tab "Applications"
Select "Submitted Applications"
Click on the title of the position for which you would like to attach the transcript
Click the "Add Files" button
Under what do you want to add, select Transcript or Portfolio
Be sure your document is titled in this format: FirstName_LastName_Transcript
Internship Eligibility:
At the time of application, must be enrolled in an accredited college/university taking at least one class in the semester/quarter (spring/fall) prior to participation in the internship program OR must have graduated from a college/university within 6 months OR currently participating in a Disney College Program or Disney Professional Internship
Must be at least 18 years of age
Must not have completed one year of continual employment on a Disney internship or program.
Must possess unrestricted work authorization
Must provide full work availability
Must provide own transportation to/from work
Current Active Disney cast members must meet Professional Internship transfer guidelines (for Walt Disney World cast members this is no more than four points and one reprimand in the last six months; for Disneyland cast members this is six months of consecutive service and a performance record clear of any disciplinary issues (warnings, suspensions, etc.) for at least six months)
Program Length:
The approximate dates of this internship are
June 2020 through January 2021
. Candidates must be fully available to work full time any time including days, nights, weekends, and holidays for the duration of the internship.
Housing:
A limited amount of company-sponsored housing is available on a first-come, first-serve basis.
Recommendation
– Print This Role Description: Strong candidates may be invited to complete a phone interview. We strongly encourage applicants to print a copy of this role description so they can refer to it in the event they are selected for a phone interview. Note that this role description will not be accessible once the posting is closed.