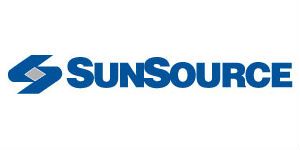 Account Manager - Service and Repair at SunSource
Chandler, AZ 85226
Outside Sales Account Manager (Fluid Power Industry)
Are you a sales producer that thrives in gaining new business through your consultative sales approach and collaborative efforts?

SunSource's  Hydraulic Service & Repair Centers offer our mobile hydraulic and industrial partners a nationwide service and repair network that delivers cost-effective, timely remanufactured hydraulic components and equipment upgrade solutions.  Due to continued growth, we are currently looking for an Account Manager for the service and repair center to operate in and around Tuscon, AZ with an established and growing territory. You will work on gaining market share in this territory for the services we represent as a key fluid power solutions provider. 

As an Account Manager with SunSource, you will develop and autonomously manage your sales activities within a specified territory.  Along with the skills set outlined below, your ability to be sought out as an expert to provide your customers with innovative repair and service solutions  to their operational needs will be integral in achieving your critical objectives of maintaining and capturing new business:
Results Orientated: Demonstrating the ability to focus on the desired results, sets challenging sales goals and focusing your efforts on meeting them or exceeding them
Technical Expertise: Ability to demonstrate and apply depth of knowledge and skills to provide customers with technical solutions
Entrepreneurial Spirit: Your ability to look for and seize profitable business opportunities
We will provide you with the tools you need to succeed and you will bring the following to the table:

Several years of hydraulic sales experience, preferably in a mobile or industrial service and repair environment or equivalent job related training and experience
Previous experience as a hydraulic technician/field technician preferred but not required
Experience with value add sales
Ability to build and maintain relationships
Competitive, entrepreneurial spirit and driven to succeed
Can achieve and exceed sales goals 
Valid drivers license
SunSource's history of accomplishment and continued growth means that we give the best condition to energetic, driven people to be effective in their role.  We pride ourselves on a culture that provides opportunities for development and advancement of our associates.  In addition, we build meaningful relations with our customers, suppliers and internal associates.  We are all bound by a pledge to a common mission toward providing the highest quality products and services within our industry and achieving the company's growth objectives.  
So if you are a self-motivated individual and effective in achieving customer service success through your professional accomplishments then we want to hear from you! 
Would you rather see what we have to offer?  Check out SunSource Core Competency video
Why is SunSource a great place to work?  Click here WHY SUNSOURCE?
We are an Equal Employment Opportunity Employer M/F/V/D
All qualified applicants will receive consideration for employment without regard to race, color, religion, sex, national origin, disability or protected veteran status.
WE PARTICIPATE IN E-VERIFY PROGRAM
www.sun-source.com
Other keywords:  industrial sales, technical sales, field sales engineer, fluid power specialist, hydraulics, pneumatics, automatics, filtration, lubrication, fluid power, service and repair, mobile, mobile hydraulics, mobile OEM, electro hydraulics, hydraulic systems, electronic control systems, gear drive systems, mobile equipment, hydraulic repair, filtration systems, filtration solutions, hydraulic filters, MRO, OEM, account manager, sales manager, new business development manager, territory sales manager, regional account manager, field service engineer, sales representative, outside sales representative, industrial distribution, fluid mechanics, hydraulic technician, diesel mechanic, applications engineer, field service technician, CFPS, FPS, hydraulic service, hydraulic repair