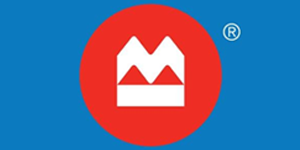 Account Specialist, Collections at BMO Harris Bank
Cedar Rapids, IA
Account Specialist, Collections-1900009246
Description
Identify, monitor, recommend and execute action on non-performing accounts. Must balance financial risks/rewards to Bank with working with and meeting the needs of the customer. Objective is to minimize loss and/or maximize return on investment through prompt and appropriate loss mitigation. Use strong negotiation skills and interpersonal skills, while adhering to all applicable guidelines, requirements and regulations. Maintain contact and follow through to ensure appropriate resolution.
Non-Performing Account Resolution (60%)
Analyze varying customer issues/inquiries and non-performing accounts to determine appropriate solutions

Contact past-due customers and execute established procedures for the successful resolution of non-performing accounts, adhering to all applicable investor guidelines, requirements and regulations

Respond to past-due customer-initiated requests and work with customer to resolve delinquency in a manner beneficial to all parties

Negotiate the delinquent account resolution by balancing the financial risks/rewards to the bank with working with and meeting the needs of the customer

Apply skip tracing techniques and strong negotiation skills when required

Keep management apprised of complex or high-risk situations or issues

Build and maintain constructive relationships with internal and external business partners, suppliers, vendors and regulatory officials

Stay abreast of and incorporate changing regulations and procedures and ensure compliance
Monitoring and Follow-up (40%)
Maintain accurate and timely information and records in Bank systems

Analyze pertinent reports and function-specific data/metrics to identify delinquencies, default, foreclosure and other non-performing accounts

Provide courteous and timely follow-up to calls and correspondence.

Monitor proceedings in accordance with bank policies and applicable state and federal laws and guidelines

Maintain contact with past-due customers throughout resolution process to ensure appropriate follow-through and resolution
*
Qualifications
Knowledge & Skills:
Working understanding of Consumer Collections and relevant function areas, including regulatory and consumer guidelines, pertinent documentation and initiatives (for example, property appraisals, Broker Price Opinions, Service Alignment Initiatives)

Working knowledge of federal, state/provincial and local laws pertaining to Consumer Collections and functional area

Familiarity with auto dialers and dialing platforms

Excellent oral and written communication skills

Strong negotiation and skip tracing skills

Strong interpersonal skills

Strong customer service orientation

Keen analytical skills, attention to detail and ability to work independently

Effectively deals with change and shifting priorities

Strong and decisive problem solver

Proven ability to work effectively in a fast paced and stressful environment

Proven ability to multitask, prioritize workload and meet deadlines

Proficient knowledge of function-specific software and computer programs

Proficient PC skills, including but not limited to Microsoft Excel, Word, Access, etc. 
Education & Experience:
Bachelor's degree preferred, or 1-3 years of Collections experience in lieu of degree

Minimum of 2 years of experience in specific area of Collections Minimum of 2 years of experience in specific area of Collections 
Skilled Knowledge and Proficiency Level:
Moderate skills

High level of proficiency

Receives general instructions on routine work

Moderate complexity; exercises judgment within established policies/procedures
General Competencies
Analytical Thinking

Financial Acumen

Change Management

Customer Service

Influence

Negotiation

Project Management

Problem Solving

Process Improvement

Risk Management
We're here to help
At BMO Harris Bank we have a shared purpose; we put the customer at the center of everything we do – helping people is in our DNA. For 200 years we have thought about the future—the future of our customers, our communities and our people. We help our customers and our communities by working together, innovating and pushing boundaries to bring them our very best every day. Together we're changing the way people think about a bank.
As a member of the BMO Harris Bank team you are valued, respected and heard, and you have more ways to grow and make an impact. We strive to help you make an impact from day one – for yourself and our customers. We'll support you with the tools and resources you need to reach new milestones, as you help our customers reach theirs. From in-depth training and coaching, to manager support and network-building opportunities, we'll help you gain valuable experience, and broaden your skillset.
To find out more visit us at https://bmoharriscareers.com.
BMO Harris Bank is committed to an inclusive, equitable and accessible workplace. By learning from each other's differences, we gain strength through our people and our perspectives. BMO Harris Bank N.A. is an equal opportunity/affirmative action employer. All qualified applicants will receive consideration for employment without regard to sex, gender identity, sexual orientation, race, color, religion, national origin, disability, protected Veteran status, age, or any other characteristic protected by law. Accommodations are available on request for candidates taking part in all aspects of the selection process. To request accommodation, please contact your recruiter.


Job
 Collections
Primary Location
 United States-Iowa-Cedar Rapids
Other Locations
United States-Texas-Irving
Organisation
 CIOO, NA P&BB-X012159
Schedule
 full-time
Job Posting
 08/09/19
Unposting Date
 Ongoing