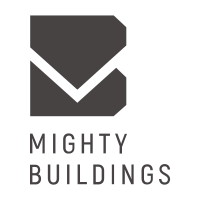 Accountant/Controller at Mighty Buildings Inc
SAN FRANCISCO, CA 94111
Mighty Buildings is a provider of automated solutions for modern home building, launched out of stealth on August 5th, 2020. The company, which graduated from Y Combinator in winter 2018, has raised a total of $30 million from Khosla Ventures, Y Combinator, SV Angel, CoreVC, and others. Mighty Buildings is working on disrupting the residential construction industry with 3D printing tech and unique composite materials. Our 3D printing technology allows us to produce modular houses at a significant reduction in cost than traditional construction.

We are looking for an International Accountant who will be responsible for recording and reconciling international accounting transactions, billings, and invoices as well as coordinating with Mighty Buildings's team members in other countries and external international accounting firms and reporting on local and US accounting statements.

Education/Experience
Bachelor's in accounting or economics required. Three years of international accounting experience is required. Three to five years of overall accounting experience is required. Ability and experienced to function effectively in a fast paced, deadline oriented environment.

Responsibilities:
- Online banking in US
- ERP budget planning, budget control and payment control
- Development, implementation and compliance of consolidation process
- Monthly consolidation of expenses in ERP (USA, Russia, Singapore)
- Working with cloud services in Xero, QuickBooks
- Reports preparation in the USA, Income tax, 1099 form, Sales & Use tax, Tax franchise, etc
- Preparation of primary documentation for a Singapore subsidiary
- Working with contracts, conducting transactions (legal support is provided)
- Assistance in preparing monthly reports for investors
- Preparation of consolidated financial statements for the Group of companies. Close collaboration with the accounting team and CPA in the USA and Singapore

Specific Knowledge, Skills, License, Certifications
- CPA license is preferred.
- Experience working as International Accountant (USA, Europe, Asia)
- Good organizational skills; attention to detail.
- Communicate effectively verbally and in print.
- Collaborate with others to accomplish organizational goals; identify and resolve problems.
- Use logical or rational thinking to solve problems.

Core Competencies
- Accountability: Accepting responsibility that results in anticipation/prevention of problem areas from actions, and problem solving inside and outside the department/organization.
- Customer Focus: Makes service to internal and external customers a priority; focuses on exceeding customer expectations, not just meeting them; recognizes and values all key stakeholders; applies and develops service excellence skills.
- Effective Communication: Listens for understanding and appreciation, encourages open feedback; presents clearly and effectively one on one, and in small and large group settings; considers the audience in preparing messages and in choosing the appropriate communication channels; creates and encourages open channels of communication.
- Execution/Empowerment: Demonstrates the ability to get results; manages competing demands in a fast paced environment with effective results; identifies and creates contingency solutions to ensure timely execution.
- Learning & Development: Learning new skills and increasing capabilities a high priority; takes action to address development needs in self and others, if applicable; identifies gaps and learning opportunities to ensure complete technical job proficiency; takes responsibility for own development and skills improvement.

Values
Team: Collaborate and demonstrate respect for team members, partners and everyone with whom we do business; open communication.
Excellence: Strive for quality and safety; executed best in class; creative and innovative; dedicated for continuous improvement.
Service: Passionate about customer service internal and external and to the community; and creates superior value.
Trust: High standards of ethics and personal accountability; transparency; credibility; fairness.
75,621.00 - 93,759.00 /year
Accountant (General)
What is this?