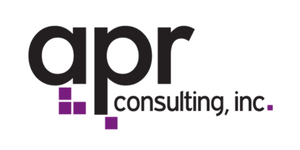 Accountant at APR Consulting, Inc.
Pasadena, CA 91101
APR Consulting, Inc. has been engaged to identify a Sr Accountant
Location: Pasadena, CA 91128
Position: Accountant
Pay Rate: $31/hr
Duration: 6 months
Since 1980 APR Consulting, Inc. has provided professional recruiting and contingent workforce solutions to a diverse mix of clients, industries, and skill sets nationwide.
Our client is one of the largest non-profit health plan founded in 1945 which offers comprehensive, affordable health coverage plans for individual & family, Medicare, employers, and large group.
Job Description:
Reviews general ledger accounts and prepares and adjusts journal entries.
Performs account analysis and reconciliation, including bank statements and intercompany general ledger accounts.
Maintains the general ledger chart of accounts.
Assists with initial internal control evaluations.
Posts monthly, quarterly, and yearly accruals.
Experience Level:
BA in Accounting or Finance plus minimum 3+ years of direct relevant experience.
At a minimum, a 7-year background check, education verification, employment verification, and drug screen will be conducted upon hire. Your suitability for employment is contingent upon successfully passing these required pre-employment screenings.
Don't miss out on this amazing opportunity! If you feel your experience is a match for this position please apply today and join our team. We look forward to working with you!

INDPROJ