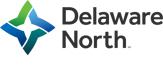 Accounting & Administrative Clerk at Delaware North
Ontario, CA 91761
Our Exciting Work Environment
The Ontario Airport features Delaware North - A leader in food service management. We operate some of the busiest and most famous kitchens & restaurants in the world. Just some of the food & beverage concepts we manage at the airport include, The Coffee Bean & Tea Leaf, Round Table Pizza, El Paseo Mexican Café, Cross Grains, Rock & Brews, Wahoo Fish Tacos and Einstein Bagels.
The Opportunity
Position Summary
Delaware North @ Ontario Airport is seeking an ideal & talented Accounting & Administrative Clerk
This person will report to the Assistant General Manager and provide a variety of accounting, administrative & human resources support to Delaware North Travel Hospitality at Ontario International Airport while adhering to the Company's GuestPath Universal Service Standards and applicable Operational Standards.
The ideal candidate will have had prior accounting and general administrative experience and/or experience in the hospitality industry either at a restaurant or similar food service industry experience.
 Essential Functions:
Reconciles daily cash and processes deposits. 

Bills invoices to airlines, makes collection calls, and verifies discrepancies. Resolve billing issues.

Data entry – creating purchase orders, receiving orders and paying vendor invoices.

Reconcile monthly invoices and credit card charges

Assist with recruiting, new hire orientation, training, and security badging processing

Input & process weekly payroll upload and follow up on any discrepancies

Answer phone and field inquiries

Maintain an organized filing system

Maintain confidentiality

Other duties as assigned
Education & Experience:
A complete or comprehensive understanding of accounting practices and procedures

Minimum high school graduate or GED

Previous experience in an office environment is required

Previous accounting or finance experience is required

BirchStreet experience preferred, but not required.

PeopleManager experience preferred, but not required

Kronos experience preferred but not required
Qualifications:
Ability to walk approximately 1-2+ miles between terminals in ONT to count daily cash deposits from several restaurants within the airport terminals. Able to lift from 5-10 pounds. 
Ability to interact effectively with all levels of management and associates.

Effective communication skills – ability to understand and follow direction.

Excellent guest service skills; ability to adhere to Company's Guest Path Universal Service Standards

Attention to Detail, Thoroughness, Organization, Analyzing Information, General Math Skills, Ability to Speak and Write Professional English, Self-Motivated, Ability to Multitask and Work Independently to Meet Deadlines. 

Must have the ability to work independently, producing detailed work with accuracy.

Must be a problem solver, work under pressure and maintain a professional, helpful and poised demeanor. A good multi-tasker and the ability to prioritize.

Efficient and accurate typing skills. Good Math skills.

Neat and professional appearance and attire.

Must be able to work a flexible schedule, including holidays and weekends.
TO APPLY: Please send your resume & cover letter stating why you are the ideal candidate for this position
Who We Are
At Delaware North, you'll love where you work, who you work with, and how your day unfolds. Whether it's in sporting venues, casinos, airports, national parks, iconic hotels, or premier restaurants, there's no telling where your career can ultimately take you. We empower you to do great work in a company with 100 years of success, stability and growth. If you have drive and enjoy the thrill of making things happen - share our vision and grow with us.
All applicants will be subject to a pre-employment background check and may be subject to a pre-employment drug test depending upon the position and/or client requirements.
Delaware North Companies, Incorporated and its subsidiaries consider applicants for all positions without regard to race, color, religion, creed, gender, national origin, age, disability, marital or veteran status, sexual orientation, or any other legally protected status.  Delaware North is an equal opportunity employer.