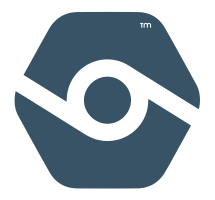 Accounting Administrator at BuddoBot Inc
Job Overview
The Accounting Manager is responsible for ensuring that financial and accounting activities are properly managed and in compliance with government contracting procedures. These activities include, but are not limited to: general ledger, payroll entries, contract administration, and financial reporting, inquiries regarding assigned government invoices, AR collections, and accounts payable (AP) submissions.


Locations
Fairfax, VA or O'Fallon, IL


Responsibilities for Accounting Manager
The Accounting Manager will oversee and manage the general accounting functions, including, but not limited to:
General Ledger
Bank Reconciliation
Fixed Asset schedule management and reconciliation
Accounts Payable (AP)
Accounts Receivable (AR)
Time & expense
Purchasing
Payroll submission and reconciliation
Internal and DCAA Audit Support
Revenue recognition and reconciliation to include unbilled revenue
Month End/Year End Close processing
1099 Processing
Balance Sheet reconciliations
Ensure Contract set up is complete and accurate
Monthly Accruals
Monthly Financial Statement Reporting and Analysis
FP&A Forecasting and Budgeting
Quarterly and year-end financial audit activities and the annual corporate financial controls audit
Assess current practices and procedures, and make recommendations for improvements
Perform ad hoc analysis and projects as requested
Work with external auditors to ensure correct and timely closing and reporting at year-end
Qualifications for Accounting Manager
Required:
CostPoint 7.1.1 experience: 4+ years of combined CostPoint experience
Bachelor's degree in Accounting or Finance (6+ Years of Accounting experience in lieu of degree)
Government Contracting: 2+ years
Deltek Time and Expense
GAAP and FAR experience
GSA IFF
Strong Microsoft Office Suite skills with advanced level of Excel knowledge
Ability to create reports in Cognos
Incurred Cost Submission
Payroll, Billing and Budgeting experience
Preferred:
CPA or MBA preferred.
ADP Payroll experience
creating reports in Cognos: 1+ year
6+ years of progressive accounting experience with a portion of it being in a supervisory role
Excellent verbal and written communication abilities across all level of an organization
Strong leadership skills with a dedication to driving and achieving results
Knowledge of employee relationship building and performance management techniques
Physical Demands and Work Environment: 
Occasionally required to stand 
Frequently required to walk 
Frequently required to sit 
Continually required to utilize hand and finger dexterity 
Occasionally required to climb, balance, bend, stoop, kneel or crawl 
Continually required to talk or hear 
Continually utilize visual acuity to operate equipment, read technical information, and/or use a keyboard 
Occasionally required to lift/push/carry items less than 25 pounds/ up to 25 pounds/ up to 50 pounds/ more than 50 pounds 
Occasional exposure to outside weather conditions 

The above is intended to describe the general content of and requirements for the performance of this job. It is not to be construed as an exhaustive statement of duties, responsibilities or physical requirements. Nothing in this job description restricts management's right to assign or reassign duties and responsibilities to this job at any time. Reasonable accommodations may be made to enable individuals with disabilities to perform the essential functions.