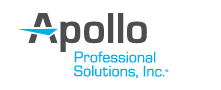 Accounting Analyst (general ledger, account reconciliation, financial analysis and reporting) at Apollo Professional Solutions
Rancho Cordova, CA
Duties:
This position reports to the Manager, GL Accounting and will be part of the team responsible for providing rapid and high-quality financial information. This position works within tight deadlines and a multitude of accounting activities including monthly general ledger, sub-ledger and overhead closings, balance sheet and income statement flux analysis, quarter and year-end audit preparation, and state and federal regulatory reporting.
Responsibilities:
50% - Performs professional accounting activities. Applies principles of accounting to prepare journal entries, reconcile balance sheet accounts and analyze financial information to ensure the accurate delivery of financial reports.
20% - Performs monthly reporting, variance analysis and ad hoc analyses, ensuring that all financial information is presented clearly, consistently, and on time.
30% - Prepares and provides support of audit requests for external, internal and DCAA audits. Contributes to the timely completion of required state and federal regulatory reports - performs research, identifies and resolves issues, and prepares prescribed forms and reports. Special projects as assigned. Recommends and performs process improvement activities, as appropriate.
Required experience:
At least three (3) years of experience in general ledger accounting, account reconciliation, financial analysis and reporting (or an equivalent combination of education and experience).
Strong financial accounting and internal control background
Proficiency in Excel
Ability to prioritize and meet critical deadlines
Independent, self-motivated individual with strong organizational skills and attention to detail
Desired experience:
Knowledge of Oracle EBS
Professional certification, such as Certified Public Accountant
MBA or other advanced degree
Education:
Bachelor's degree in Accounting