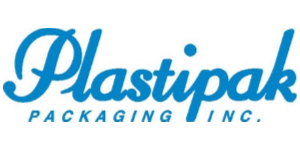 Accounting Assistant-Plastipak - Champaign, IL at Plastipak
Champaign, IL
Plastipak Packaging is a global industry leader in the design, manufacturing, and recycling of plastic rigid containers. Our list of customers include some of the worlds most recognized and respected brands such as Procter & Gamble, Kraft Foods and Pepsi, just to name a few. Our commitment to our employees is demonstrated in numerous awards for innovation, environmental sustainability, and corporate citizenship.
Plastipak follows industry leading protocols to address COVID-19, including regular disinfection, electrostatic cleaning and temperature sensing kiosks at most locations.  We strictly adhere to all CDC guidelines to provide a safe working environment for our associates and visitors; including face coverings, social distancing, and hand sanitizer stations.
Named one of America's Best Employers in Michigan by Forbes in 2020, ​ Plastipak offers many great benefits, including:
MEDICAL, DENTAL AND VISION INSURANCE
PAID TIME OFF (PTO) AND COMPANY HOLIDAYS
PART TIME AND FULL TIME OPPORTUNITIES
401(K) AND PROFIT SHARING PLAN WITH COMPANY MATCH
TUITION ASSISTANCE
COMPANY PAID LIFE INSURANCE AND DISABILITY
DEPENDENT CARE FLEXIBLE SPENDING ACCOUNT
TELEMEDICINE
PET INSURANCE
TECHNICAL SKILLS TRAINING
LEADERSHIP TRAINING OPPORTUNITIES
REFERRAL BONUS PROGRAM
In order to process your job application, Plastipak collects and stores the personal information that you submit via this website. Please refer to Plastipak's Privacy Policy to understand how Plastipak uses and protects the information that you provide. 
Plastipak is an equal opportunity employer.
Position Description:
We are currently seeking a highly motivated individual for our Accounting Assistant position. This is a multi-tasking position in which you will have the opportunity to learn many aspects of accounting, including daily invoicing, rebate accrual, billings, and other processes. The key to growth opportunity within our company is the ability to work in a fast paced environment while ensuring accuracy and attention to detail.
Responsibilities:
Accounts payable responsibilities including reconciling invoices and receiving documents, submitting invoices for payment
Review of expense reports
Generate requisitions and purchase orders to process payments
Works with vendors or buyers to resolve invoicing errors
Generate various reports including daily expense reports, monthly close reports, and cycle counting summaries
Maintain the Fixed Assets Control accounting systems to include additions, transfers, and disposal of assets
Assists with the Fixed Asset Audits including recording and tagging of items
Assists with inventory audits
Customer returns and credit memo's
Other duties as assigned
Qualifications:
High School Graduate.  An Associate in Accounting and/or relevant experience is preferred.
Proficient with MS Excel Spreadsheets and MS Office Suite
Strong attention to detail.
Strong verbal and written communication skills and ability to effectively communicate with associates internal and external of the company.
SAP experience preferred
Why should you apply?
You may be eligible for:
MEDICAL, DENTAL AND VISION INSURANCE

PAID TIME OFF (PTO) AND COMPANY HOLIDAYS

PART TIME AND FULL TIME OPPORTUNITIES

401(K) AND PROFIT SHARING PLAN WITH COMPANY MATCH

TUITION ASSISTANCE

COMPANY PAID LIFE INSURANCE AND DISABILITY

DEPENDENT CARE FLEXIBLE SPENDING ACCOUNT

TELEMEDICINE

PET INSURANCE

TECHNICAL SKILLS TRAINING

LEADERSHIP TRAINING OPPORTUNITIES

REFERRAL BONUS PROGRAM