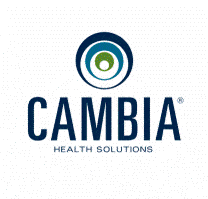 Accounting Assistant at Oregon - Portland
Portland, OR 97201
Overview
Accounting Assistant
Portland, OR
The Accounting Assistant will perform basic accounting and clerical support for Financial Accounting and Reporting staff. The position will also be responsible for preparing standard journal entries, supporting schedules, reconciliations, and basic system maintenance and administration.
At Cambia, our values are fundamental to achieving our Cause of transforming the health care industry. They guide our actions and bring diverse perspectives together to improve the health care journey better for those we serve. All eight values are equally important and linked to the others: Empathy, Hope, Courage, Trust, Commitment, Innovation, Collaboration and Accountability. These values are not just words on paper - we live them every day.
Responsibilities
General Functions:
Prepares basic standard monthly journal entries on a timely basis to record business activity, appropriate accruals and reclassify transactions as appropriate.

Maintains and reconciles various balance sheet accounts on a timely basis and ensures their accuracy by preparing all necessary documentation for reconciling journal entries.

Accurately prepares basic supporting schedules of corporate and subsidiary financial statements.

Accurately gathers, validates, and summarizes accounting or statistical data.

Responsible for miscellaneous invoicing – research and identify transactions, coordinate reimbursement as necessary.

Support fixed asset accounting; prepare routine journal entries; maintain basic account reconciliations.

Daily filing along with responsibility for department files (organization, maintenance, creation of new files, etc.).

Assist with statutory statement preparation (e.g, copying, typing labels, mailing, distribution of statements).

Distribution of department mail and daily reports.

Organize and distribute financial statements via paper and electronic distribution.

Maintain and update monthly department calendars.

Data entry as needed.
Minimum Requirements:
Two years of clerical work experience, including preparation of journal entries and general ledger reconciliations or equivalent combination of education and experience

College coursework or trade school certificate including accounting coursework or book-keeping desired

Strong Microsoft Excel skills, including the ability to work with and organize large sets of data

Focus on attention to detail and accuracy of deliverables

Ability to operate a variety of business/office machines, including 10-key

Ability to communicate effectively, both written and oral

Ability to plan and organize own work

Ability to work flexible hours during periods of heavy workloads

Qualifications
At Cambia, we advocate for transforming the health care system. You are not satisfied with the status quo and neither are we. We're looking for individuals who are as passionate as we are about transforming the way people experience health care. We offer a competitive salary and a generous benefits package. We are an equal opportunity employer dedicated to workforce diversity and a drug and tobacco-free workplace. All qualified applicants will receive consideration for employment without regard to race, color, national origin, religion, age, sex, sexual orientation, gender identity, disability, protected veteran status or any other status protected by law. A drug screen and background check is required.
Cambia's portfolio of companies spans health care information technology and software development; retail health care; health insurance plans that carry the Blue Cross and Blue Shield brands; pharmacy benefit management; life, disability, dental, vision and other lines of protection; alternative solutions to health care access; and free-standing health and wellness solutions.
We have over a century of experience in developing and providing health solutions to serve our members. We had our beginnings in the logging communities of the Pacific Northwest as innovators in helping workers afford health care. That pioneering spirit has kept us at the forefront as we build new avenues to improve access to and quality of health care for the future.
PI121375380
Apply Here
38,887 - 48,631 /year
Accounting Clerk
What is this?