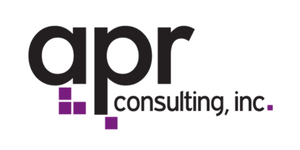 Accounting Assistant at APR Consulting, Inc.
Rosemead, CA 91770
Accounting Assistant
Location: Rosemead, CA 91770
Pay Rate: $19.97/hr on W2
Contract of 10 months or longer
Schedule: M-F, 4AM – 12:30PM, (3-5 days per week)
Our client is the primary electricity supplier for much of Southern California.
Since 1980 APR Consulting, Inc. has provided professional recruiting and contingent workforce solutions to a diverse mix of clients, industries, and skill sets nationwide.
Responsibilities
Perform keying/data entry, balancing and research necessary to resolve exception payments.
Perform other related activities including, but not limited to, filing, overseeing check destruction, handling correspondence, and returning incomplete payments via mail.
Make quick decisions consistent with training while extracting mail or keying exceptions in order to process a high volume of payments daily.
Accurately process payments to avoid errors and the associated customer impact.
Maintaining a safety conscious work environment by following Edison safety protocols and safe work practices.
Operate high and/or low speed mail extraction/imaging equipment to remove mail-in payments from envelopes and image the contents.
Performing other responsibilities and duties as assigned.
Required Skills/Attributes
One or more years one year of experience extracting and/or processing payments in an automated lockbox environment.
Experience performing data entry in a 10 key by touch format.
Experience using Microsoft Word and Excel.
Preferred
Experience with exception processing utilizing BancTec Pay Courier system or comparable remittance processing system.
Experience with OPEX and/or 7200I for payment extraction/imaging.
Compensations and Benefits
We pay weekly every Friday, have direct deposit, and offer a competitive benefits package: Medical, Dental Vision, 401k plan, etc.
Don't miss out on this amazing opportunity! If you feel your experience is the match for this position, please apply today and join our team.
We look forward to working with you!

INDIND