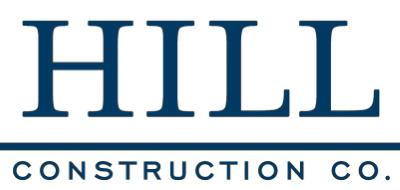 Accounting Assistant at Hill Construction Company
San Diego, CA 92109
Accounting/Admin Assistant – Luxury Residential Construction
San Diego, CA
Hill Construction is a premier residential builder working on some of the top construction projects on the West Coast. We need a reliable, organized, meticulous Accounting/Admin Assistant to join the Office Management team and assist in the growth and expansion of our company.
This is a key time to join a growing and exciting company like ours!
The Company
Hill Construction Company sets the standard in luxury homebuilding, combining highly skilled craftsmanship with progressive technical expertise. With jaw-dropping projects being built in San Diego, Orange County, Los Angeles and Palm Desert, we collaborate with the area's most elite and celebrated architects and designers. Our homes are consistently showcased in national and regional magazines including dwell, luxe, Interiors, California Homes, and more. Continual advancement, uncompromised quality and passion for excellence have led Hill Construction to win numerous industry awards and accolades. Please learn more about us by visiting www.hillconstructioncompany.com and exploring our Instagram, Facebook and Houzz pages.
Benefits
Full time employee benefits include health and dental insurance, Paid Time Off, 401k retirement plan with employer matching, fuel reimbursement and potential year-end bonus. We pride ourselves on our company culture – one in which every employee has the opportunity to collaborate, contribute and help shape the future of our growing corporation.
Overview
In order to continue growing and servicing our clients, our Corporate office is looking to add a qualified Accounting/Admin Assistant to our team. The Accounting/Admin Assistant is a critical component of our winning team as they build trust with our clients in ensuring each project billing is accurate and complete.
Responsibilities
Day-to-day responsibilities of the Accounting/Admin Assistant include:
Project Accounting: Data entry for AR, AP and Project Billing Management including filing and scanning all necessary documents to our shared server. Need to be able to understand the ins and outs of the project accounting, thinking critically about the overall budget of the project
Assistance in Office Management: As needed, help organize office operations, order office supplies, open and sort mail, assist in shipping needs, answer phones, greet visitors, etc.
Assistance in Project Coordination: As needed, assist Project Managers with project coordination, subcontracts, tracking subcontractor insurances and project lien releases
Culture: Act as an integral part of the Office Management team to help integrate the Hill Construction culture, values, processes and procedures
Qualifications
2-5 years of previous accounting/data entry experience
Sage 100 experience desired
Bachelor Degree preferred
Proficient in Microsoft Office – Excel and Word required
Excellent written and verbal skills
Solid planning and organizational skills
Impeccable attention to detail
Professional presentation and desire to become an integral part of the HCC team
Skills and proficiencies needed: critical thinking, problem solving, sound judgment, time management, attention to detail, initiative, adaptability, positive attitude
Candidate must possess Hill Construction's core values: passion, integrity, hard work and professionalism
Ability to sit and/or stand for extended periods, walk jobsites with ease, and bend/stoop as needed. Ability to lift or maneuver boxes without accommodation.
How to Learn More
We encourage all potential employees to learn more! Please visit our website at www.hillconstructioncompany.com and explore our social media sites (Instagram, Facebook, Houzz, Vimeo).
How to Apply
Please apply by forwarding your resume and cover letter to: careers@hillconstructioncompany.com
38,186 - 48,634 /year
Accounting Clerk
What is this?