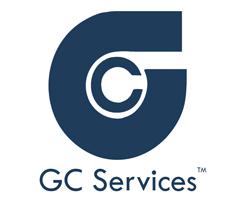 Accounting Manager, General Ledger at GC Services
Houston, TX
Overview
Play an active role in the process of monthly and annual financial close. Responsible for account reconciliations, accumulation of information for various tax filings and responding to various special requests as they arise. 
Responsibilities
Review monthly account reconciliations
Accumulate and analyze information for various tax filings
Review and post monthly journal entries
Assist with monthly/annual financial close
Coordinate the monthly financials
Participate in the annual financial statement audit
Assist in the compilation of information for both the partnership and parent periodic tax returns
Develop and implement policies and procedures with emphasis on internal control and efficiencies
Maintain the PeopleSoft General Ledger, Asset Management and Reporting systems from an end user perspective
Special projects as required
Maintain concentration and focus in order to meet performance goals
Maintain good working relationship with assigned supervisors and coworkers
Work safely without presenting a threat to self or others
Perform additional duties as required by management
Qualifications
Education:
Bachelor's Degree from an accredited university in Accounting; CPA is preferred.
Experience:
Minimum of 3 -5 years in Accounting
Computer Experience:
Employees must be able to type quickly and accurately, use a mouse effectively, and be proficient in Microsoft Office Suite. PeopleSoft knowledge preferred.
Skills & Abilities:
Organized and self-directed.
Demonstrated management skills coupled with a "hands on" approach.
Excellent written and verbal communication skills.
Ability to prioritize and handle multiple tasks in a changing work environment.
Strong analytical and problem solving skills.
Maintain confidentiality.
Working knowledge of Generally Accepted Accounting Procedures
Ability to manage team to consistently meet tight deadlines.
Interpersonal skills and work efficiently in a team environment.
Analytical and problem solving abilities
Maintain organizational confidentiality
Solve problems or issues that may come up
Concentrate and focus for extended periods of time
Remain alert at all times
Adhere to dependability requirements to accomplish responsibilities
All job offers are contingent upon completion of drug and background checks.
GC Services is an equal opportunity employer: M/F/Disabled/Vet