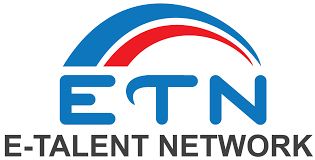 Accounting Specialist 1 (Bi-lingual) from TSC GLOBAL SOLUTIONS INC
Phoenix, AZ
Job Title: Accounting Specialist 1 (Bi-lingual)
Location: Phoenix, AZ 85034
Duration: 6 Months


Job Description:
Client is looking for a highly motivated individual to join our team as an Accounting Specialist-1.
This position is part of the Call Center related to Premium Billing issues.
Roles & Responsibilities:
Post daily Kids Care premium payments and reconcile, prepare and process daily deposits.
Responds to telephone inquiries, records comments on screens in Premium Billing System and follows-up on problems and issues.
Post daily premium payments for Kids Care and Freedom to Work programs, hospital assessment payments and provider screening fees.
Reconcile, prepare and process daily deposits, NSF, ACH/EFT and also reconcile credit card payments.
Responds to calls in the Call Center related to premium billing member issues as well as responding to telephone inquiries for hospitals and providers.
Records comments on screens in the Premium Billing System and follows-up on internal problems and issues with other divisions in the Agency.
Responsible for professional customer satisfaction.
Conducts research, reviews findings and provides a resolution for members assessed a monthly premium who have called or written concerns, issues or problems.
Performs a variety of accounting and clerical duties using automated systems.
Reconciles, analyzes, verifies, and balances financial transactions.
Required Experience:
Experience in accounts receivables, collections and general accounting.
Experience with Microsoft Office, Word and Excel.
Required Skills:
Excellent oral and written communications.
Strong customer service, interpersonal skills and telephone etiquette.
Ability to manage time and maintain organized accurate records.
Knowledge in billing, collections and ACH processing.
Communicate proficiently in Spanish verbally and in written form.
Knowledge and experience using the State Accounting System (AFIS).
About our Company: -
E-Talent Network is responsible for carrying out the recruitment process and is a service provider for 22nd Century Technologies.
22nd Century Technologies is a business enterprise that supports demanding staffing programs for Corporations and State and Local Government Agencies. Its journey began in 1997 by supporting large Federal contracts which nudged us in the direction of creating large candidate pools across the country. Over the last 20 years, we have built a strong business model that is carefully constructed to deliver on multiple facets. We have proven past performance of providing services that exceed our clients' expectations. Today 22nd Century technologies supports clients in all 50 states and has grown to be a company that is trusted and sought for providing a complex mix of workforce solutions. With a firm grip on the entire spectrum of staffing solutions, we have placed more than 500,000 skilled resources and delivered 15 million+ man-hours.
"22nd Century Technologies is an Equal Opportunity Employer" and "US Citizens & all other parties authorized to work in the US are encouraged to apply."
E-Talent Network is proud to service TSCTI recruitment needs with Our Global Delivery model with 110 recruiters, data miners and research analysts working across multiple time zones is backed by an internal database of 2.4 million resources across all major industries.