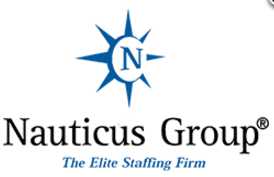 Accounts Payable Manager from Nauticus Group
Jersey City, NJ 07097
A Leading Manufacturing Company located in Hudson County, New Jersey is searching for an Accounts Payable Manager who will handle the following responsibilities:
  

Ensuring daily invoices are process timely and accurately, train new processors, analyze and diagnose problems and recommend measure for improvement to workflow.
Overseeing the performance of A/P Specialists in carrying out their job responsibilities.
Reviewing vendors for outstanding balances, un-reconciled differences and aged invoices.
Preparing reports and summaries of A/P activity
Establishing and maintaining a system for all A/P activities: filing, vouchers, data entry, vendors, voids, payments, etc.
Maintaining vendor W9's and prepare year end 1099 forms and related reporting.
Assisting with special projects that arise within the department.
  
Qualified candidates for the Accounts Payable Manager role should possess:
  

Bachelor Degree in Accounting or Finance
5+ years of experience
2+ years of supervisory experience needed
Excellent verbal and written communication skills
Knowledge of Microsoft Office applications including Excel
  
The total compensation range is from $75,000 to $80,000 with excellent benefits.  If you are interested in this outstanding opportunity (and/or others similar to it) please forward your resume to

careers@nauticusgroup.com

and/or call us at (973) 921-9777. Ref.  #  161048. Visit our website at www.nauticusgroup.com to learn more about Nauticus Group and to view more job postings.
$75,000.00 - $80,000.00 /year