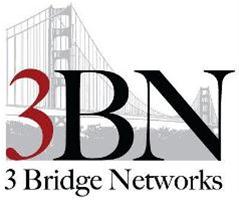 Accounting Manager at 3 Bridge Networks
San Francisco, CA 94111
High Growth Non Profit is seeking an experienced Accounting Manager to join the Fiscal team. The Accounting Manager provides strategic leadership and oversight of the Fiscal operations of the Agency and supports program operations through effective management of financial resources.
Responsibilities Include:
In charge of the oversight and processing of all revenue and expense transaction, as well as accounts payable and receivable and payroll.
Oversee the accounting staff and the monthly accounting activities including maintaining the General Ledger and processing of contract billing, vendor invoices and payroll.
Assist the CFO in establishing policies and procedures to implement and manage a monthly, quarterly, and annual close process; including working with staff to preform month-end reconciliations, prepare journal entries, and prepare account analyses and reports requested by the CFO and executive management team.
Participate in corporate strategy development as a member of the senior management team.
Preform such other additional duties as may be assigned
Qualifications:
Bachelor's degree in Accounting, Business Administration, Finance or related discipline
10 years of accounting experience
5 years experience in a supervisory or senior role
Job Type: Full-time
Pay: $110,000 - $120,000 per year
Benefits:
401(k)
Dental insurance
Disability insurance
Health insurance
Life insurance
Paid time off
Parental leave
Tuition reimbursement
Retirement plan
Vision insurance
ducation:
Experience:
Accounting: 10 years (Preferred)
NetSuite: 5 years (Preferred)
Senior Management: 5 years (Preferred)
This Job Is Ideal for Someone Who Is:
Dependable -- more reliable than spontaneous
People-oriented -- enjoys interacting with people and working on group projects
Adaptable/flexible -- enjoys doing work that requires frequent shifts in direction
Detail-oriented -- would rather focus on the details of work than the bigger picture
Achievement-oriented -- enjoys taking on challenges, even if they might fail
Autonomous/Independent -- enjoys working with little direction
Innovative -- prefers working in unconventional ways or on tasks that require creativity
High stress tolerance -- thrives in a high-pressure environment

$110,000 - $120,000 per year